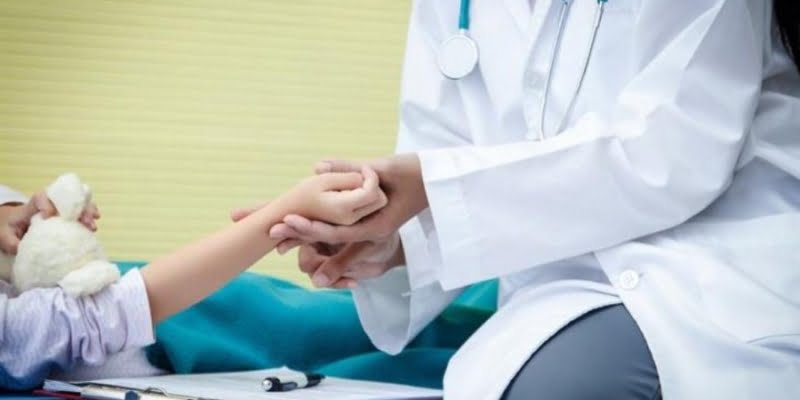 About the condition of the 8-year-old girl who was diagnosed with streptococcus A and is being treated at the Makarios Hospital, the Director of the Pediatric Clinic of Makarios, Avraam Ilias, spoke on state radio.
He initially reported that the little girl was brought to the hospital almost immediately. Fortunately, he received the appropriate antibiotic treatment, the condition stabilized and improved. "The child is out of danger", he said.
He added that streptococcus is a common germ that causes infection in children. It affects children older than three years and causes high fever, skin rash, ingestion and acute purulent tonsillitis. "It does not mean that any child who develops a streptococcal infection means that he will be at risk because the children who will be at risk will be the ones affected by the invasive streptococcus.
He explained that it is a strain which fortunately rarely manifests itself as a result of which it causes more noisy symptoms in the child. He clarified that someone can get infected by coughing and close contact.
«People should not panic. There is no vaccine to prevent transmission and it can be treated with a simple antibiotic.
He clarified that so far two cases of streptococcus have been detected in Cyprus. "We are not panicking and we must show responsibility", he said.
He urged parents to pay attention to the age group of children under three months because they do not have the development of their immune system and as a result their health is at risk their. "They are vulnerable and can be infected by any pathogenic organism".
Finally, he mentioned that at Makarios Hospital children with influenza A', pneumonia and children with further complications of streptococcus are hospitalized.
Covid: They are running to catch a new "outbreak"-Country measures for travelers from China
Concern about the increase in cases in China – What Cyprus is considering (VIDEO)