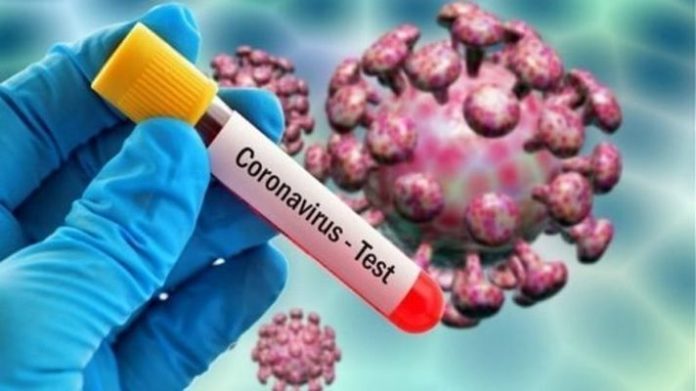 The Ministry of Health announces that today, February 21, 2021:
No deaths of patients with a final cause of death of COVID-19 have been reported to date, leaving a total of 229 deaths.
81 COVID-19 patients are hospitalized, of which 24 are in serious condition.
A total of 35,028 disease detection tests have been performed by the molecular method (PCR) and the antigen rapid test method.
107 (positivity rate: 0.31%) new cases of COVID-19 disease were detected by molecular tests (PCR) and antigen rapid test (antigen rapid test), bringing the total number of cases to 33,260.
The current results are detailed.
A. Deaths from COVID-19 disease:
No deaths of COVID-19 patients were reported today. Therefore, the total number of deaths with a final cause of COVID-19 disease remains 229, of which:
153 men (67%), and
76 women (33%).
The average age of those who die from the disease is 79 years.
B. Patients:
In total, 81 patients with COVID-19 are treated in OKYPY hospitals, of which 24 are in serious condition or in MAF conditions.
Of the 24 patients who are critical, 14 are intubated, three are admitted to an intravenous intensive care unit and seven to an intensive care unit.
The situation in the hospitals is as follows:
Hospital
Chamber
Number of Patients
Famagusta (20 patients)
Intensive Care Unit
3
COVID chamber
17
Nicosia

(25 patients)

Intensive Care Unit
17 (3 out of ventilator)
COVID chamber
8
Limassol

(36 patients)

COVID chamber
32
Intensive Care Unit
4
C. Positive cases COVID-19 (PCR test and rapid antigen test):
Of the 35,028 laboratory diagnoses performed today, 916 were made by the molecular method (PCR) and 34,112 by the antigen rapid test, 107 cases of COVID-19 were identified, which resulted as follows:
34 cases from 128 samples obtained through the process of tracking close contact (primary contacts) cases.
1 case from 84 samples taken through the process of tracking secondary case contacts.
7 cases from 351 samples taken through private initiative.
5 cases from 145 samples taken from the Microbiological Laboratories of the General Hospitals.
60 cases from 34,078 samples that were examined with the method of antigen rapid test through the program of the Ministry of Health.
In addition, the following laboratory tests were performed without detecting a case:
34 samples tested by the antigen rapid test method in private clinical laboratories.
205 samples taken under the program of referrals by Personal Physicians and control of special groups through the Public Health Clinics.
3 samples taken in the context of the control of the Cyprus Basketball Federation and the Cyprus Volleyball Federation.
In detail, the rapid antigen test (rapid test) was performed today as follows:
| | | | |
| --- | --- | --- | --- |
| Province / Sector | Test number | Number of positives | Percentage of positivity |
| Nicosia | 14,238 | 12 | 0.08% |
| Limassol | 9,656 | 39 | 0.40% |
| Larnaca | 5,144 | 4 | 0.08% |
| Paphos | 3,261 | 3 | 0.09% |
| Famagusta | 1,779 | 2 | 0.11% |