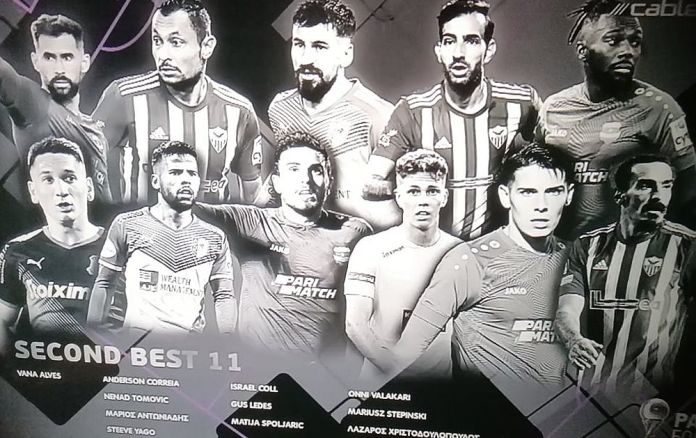 In addition to the top eleven of the season, PASP also showed the second best.
These are the footballers who got the most votes after the 11 that were awarded in the top eleven.
The second best eleven includes four Aris players, three from Anorthosis, two from AEK, one from Apollon and one from Paphos.
The second team: Vana Alves (Aris), Anderson Correia (Anorthosis), Nenad Tomovic (AEK), Marios Antoniadis (Anorthosis), Steeve Yago (Aris), Israel Coll (Apollon), Gus Ledes (AEK), Matija Spoljaric (Aris), Onni Valakari (Paphos ), Mariusz Stepinksi (Aris) and Lazaros Christodoulopoulos (Anorthosis).