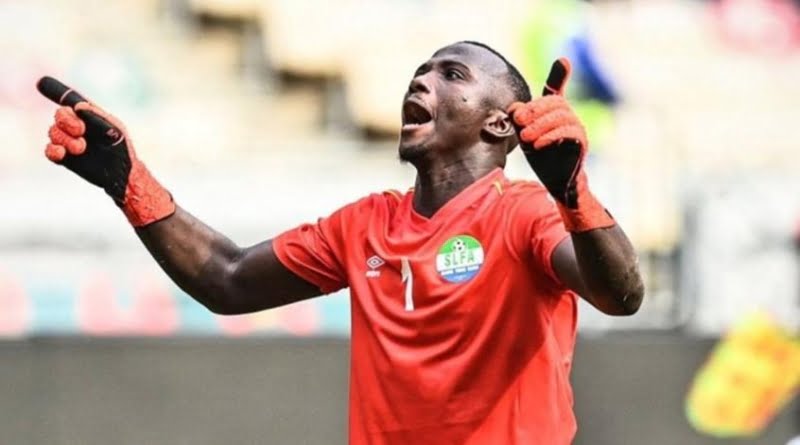 An uproar was caused by the Government's decision to deport former footballer Mohamed Kamara and his family, with the Ministry of the Interior coming forward and clarifying that a special permit to stay was granted until next July.
As stated in a relevant announcement by the Ministry of the Interior, in relation to what I have seen come to light in recent days regarding the rejection of a residence request in the Republic of a former football player and his family, originally from Sierra Leone, (s.s. Kamara ) "the Ministry of the Interior wishes to reiterate that the couple in question were given successive opportunities to legalize their stay, which they not only did not take advantage of but also ignored, resulting in them making themselves illegal in the Republic".
In the announcement it is added that "the Secretary of the Interior has today requested and obtained knowledge of the full and detailed history of the family as well as all the relevant correspondence that is registered in the personal files and which confirms the correctness of the previous decisions".
Nevertheless, the announcement continues, taking into account the best interests of the children, "the Secretary of the Interior has given instructions to grant a special leave for humanitarian reasons until the end of July 2023, when the current school year ends, provided that in the meantime the alien and his wife will go to the Department of Population Records and Immigration to secure a residence permit and legalize their stay in the Republic".
Meanwhile, after the decision to deport the former footballer and his family was announced teammates of one of Mohamed Kamara's children, who plays in a football team in Larnaca, decided to hold a protest event to send a message to overturn the said decision.
They are paralyzed. TAEP, government doctors, protest about their insurance
Electricity bills are inflated, reduced by 20% since August
Hundreds of hotel workers on strike again-"Insecurity and disruption"