Aim to continue the good streak and hit the top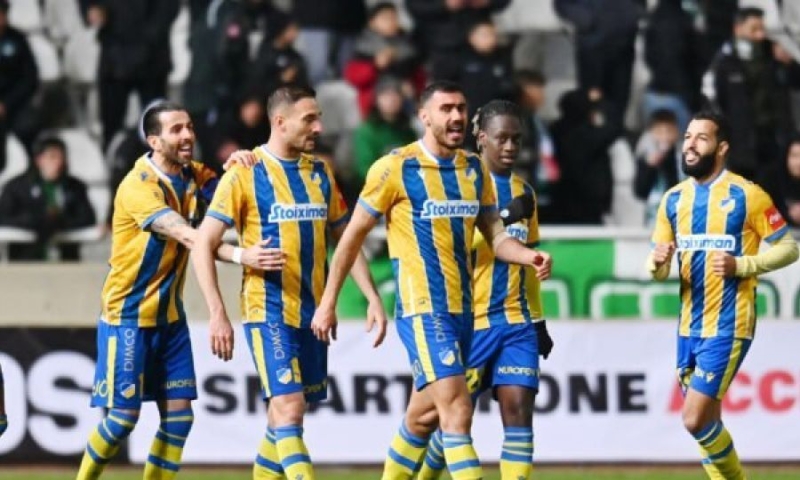 Another "eternal" derby is in the works and APOEL are preparing for this big match (19:00 at GSP) and in case of victory Vladas Milojevic's team will pass at the top, while at the same time it will increase the difference from Aris and Paphos.
After the draw with Doxa in APOEL they don't want any more losses. It goes without saying that in an eternal derby all results are possible, but the prospect of being alone at the top and staying there until just before the start of the playoffs is a big motivation.
Tonight's opponent for the blue and yellow is burning for points. Not only for reasons of prestige since we are talking about the biggest game in Cypriot football, but also because no one in Omonia wants to see the team out of the top six for the second year in a row. For the victory to come, APOEL will have to put in a lot of effort and prove that they can come back after the setback against Doxa.
On the positive side for Vladas Milojevic's team is that, football-wise, it has taken the air of Omonia. Either in the details or in a more difficult way, in the last five games between the two "eternals", APOEL counts the same number of victories. This streak started in March 2021 when the blue and yellow team won 1-0 in the quarter-final second leg of the cup. Since then, APOEL has only counted wins, and within them add the three consecutive fours.
In view of the Cyprus Classic, Vladan Milojevic will have some absences, but at the same time he will have all the players who played in the last matches at his disposal. Ferrari, Susic and Theodorou will be absent, while Kvilitaia will not be the starting line-up in the event that he is able to play. Belets will be under the posts, while the four defense positions will be covered by Chebak, Crespo, Dvali and Wheeler. In the midfield Sarfo and Konstantinov don't move him from there and tonight they will have the extra help from Viagiafanes. On the left edge of the attack will be Marquinios, on the left will be Ben (but he won't stay only there) and at the top of the attack will be Makeda.