The "blue and yellow" want to get a magical double and climb to the top like in December against Paphos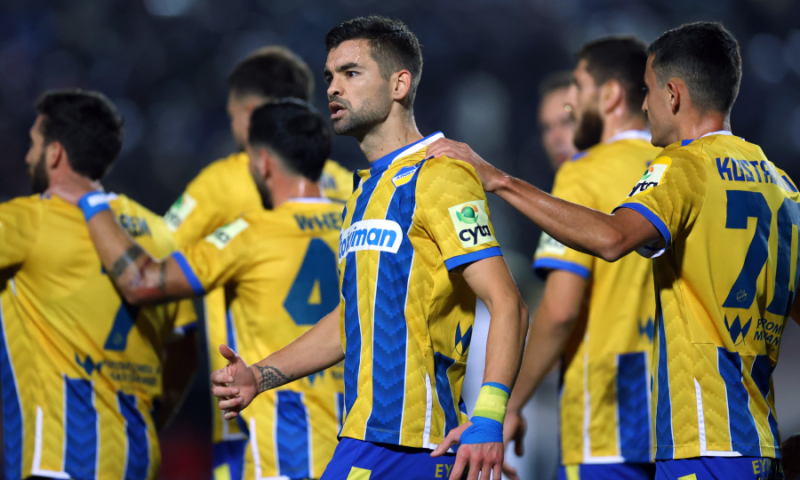 The APOEL footballers are enjoying a three-day break with the last day of relaxation and rest being tomorrow. From Monday, the "blue and yellow" will return to training and start work ahead of the very important derby with Aris on April 23.
Vladan Milojevic's team will travel to Limassol with the sole aim of winning as they are in second place and -1 behind the "Light Brigade". With exactly the same data, he had faced Paphos on December 9 at "Stelios Kyriakidis".
The "blue and yellow" were at -1 against the Pafiaki team and managed to "knock" it off the top and take her position. At that time, Paphos was in excellent form and APOEL with a display of substance managed to escape from "Stelios Kyriakidis" with the double (1-2). Both goals came from Susic after corner kicks from Lucas Villafanies.
This is what she wants to achieve the time the Nicosia team. The competitive image at this point in the league is of no importance. What matters is the result. So the goal for the "blue and yellow" is to do to "Alfamega" what they did to "Stelios Kyriakidis" in December. With a substantial appearance to "steal" the three points and climb back to the top.