Temporarily replaces the approach to Ashdod, Israel with a corresponding approach to Heraklion, Crete.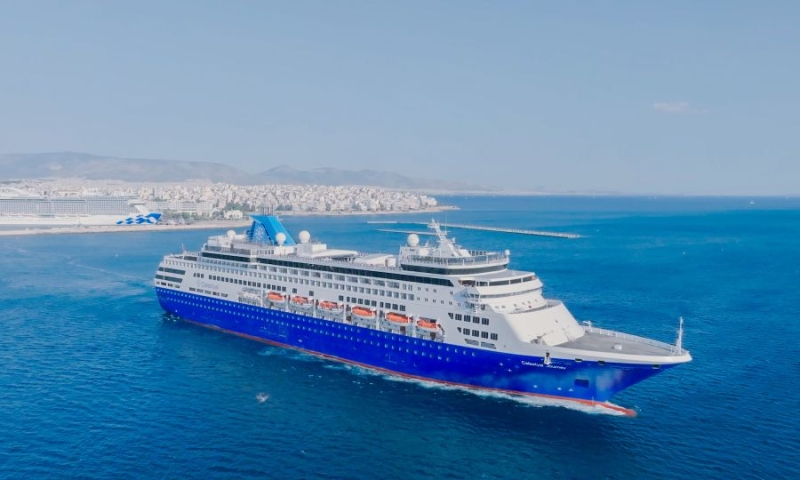 The company says it is closely monitoring the situation while maintaining constant communication with Israeli authorities.
Following the recent events in Israel, the company in a statement informs the public that it is temporarily suspending its calls to Israel on the award-winning Three Continents cruise until the end of November 2023, and will temporarily replace the call in Ashdod, Israel with a similar approach to Heraklion, Crete.
CEO of Celestyal, Mr. Chris Theofilidis, stated that: "As a company, our thoughts are with those affected by the events in Israel. We wish for the safety of all and the speedy return of peace to the country. We are in coordination with the authorities and the safety, protection and comfort of our passengers remains our highest priority. Following the recommendations of our internal teams and the relevant authorities, we have decided to temporarily replace Israel from the "Three Continents" cruise schedule with the city of Heraklion in Crete, until the end of November this year. Our partners will contact all passengers whose scheduled cruise is affected to inform them of the resulting variations, as well as what has been additionally provided to ensure their leisure and enjoyment of the trip."
Celestyal will soon contact all passengers and partners directly to inform them about the renewal of the cruise. Please note that the change applies to the 7-night "Three Continents" cruise departing October 25, as well as November 01, 08, 15, 22 and 29, 2023, and the need for any new variations for additional dates will be monitored.
< iframe width='300px' height='500px' src='https://www.adstorebluebird.cy/api/banner/ServeBanner?zoneId=2734' frameborder='0' scrolling='no'>