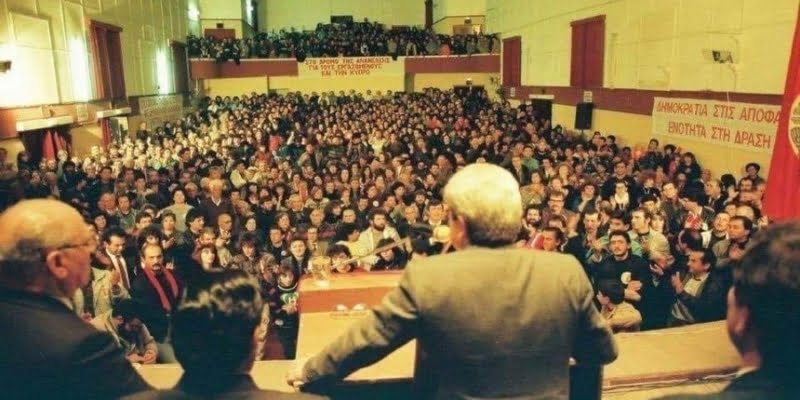 The strong reaction of Christina Christofia was caused by the vandalism of the Dimitris Christofia Avenue sign in Geri in Nicosia.
In a post she says: «Tziai how to turn off the' name on the board what do you think you own? Christofias will circulate on the avenues of History.
When the barbed wire comes down, you will know that the first stone to leave the occupation was thrown by Christofias, the convergences that you fought so hard for.
At the time when the' mass graves are opened, with bones Greek Cypriots and Turkish Cypriots, you will remember that a President passed by here who dared to tell you the truth.
At the time when society will discuss and demand ATA, salaries, pensions, benefits, life with dignity, you will remember that Christofias passed through here who drew a line of resistance for the workers, for the common man, for' those who were in need.
At the time when natural gas comes out – if it ever comes out – here, you will know that from then until today no other field has been confirmed except the one that was confirmed then on Christofias.
At the time when the next scandal, the next story of corruption and entanglement will explode in front of you, you will remember, whether you like it or not, that a President passed through here who left as he came: honest, clean, whole.
p>
Break as many tags as you want».
Read also: They vandalized the sign of Dimitris Chr Avenue istofia in Geri (pic)