Extreme weather events not only affect people and nature, but also national economies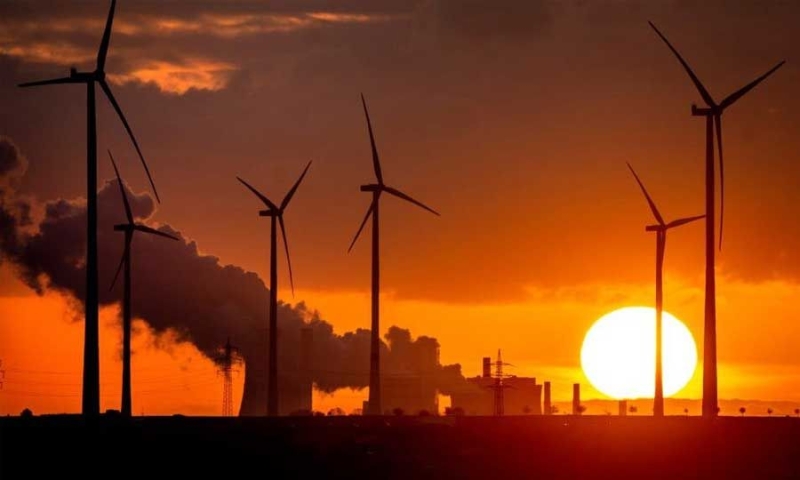 The study does not estimate non-economic damages – such as deaths from heat and floods and loss of biodiversity – Source: AP Photos
Extreme weather caused by climate change could cost Germany more than $900 billion in total by mid-century, according to research published today, Monday.
The study, carried out by economic research firms Prognos and GWS, as well as the Institute for Ecological Economic Research, comes as Berlin draws up a climate change adaptation strategy to be presented soon by the environment ministry, but also amid a standoff in the governing coalition over with how Germany could reduce greenhouse gas emissions in energy-intensive sectors such as transport and construction to become carbon neutral by 2045.
The economy and environment ministries cited the research as evidence that extreme heat, drought and flooding could cost the country between €280 billion and €900 billion between 2022 and 2050, depending on the extent of global warming.
< p>These costs include loss of agricultural crops, damage or destruction of buildings and infrastructure due to torrential rains and floods, problems in transporting goods and damage to the health system.
The study does not estimate non-economic damages – such as deaths from heat and floods and the loss of biodiversity.
Extreme weather events have already cost Germany at least 145 billion euros between 2000 – 2021, of which the loss of 80 billion in the last five years , according to the Ministry of Economy.
The potential cost of damages could be fully reduced through climate change adaptation measures, such as carbon storage, in the case of a mild climate tical change, while depending on its intensity, 60-80% of the damage cost could be saved.