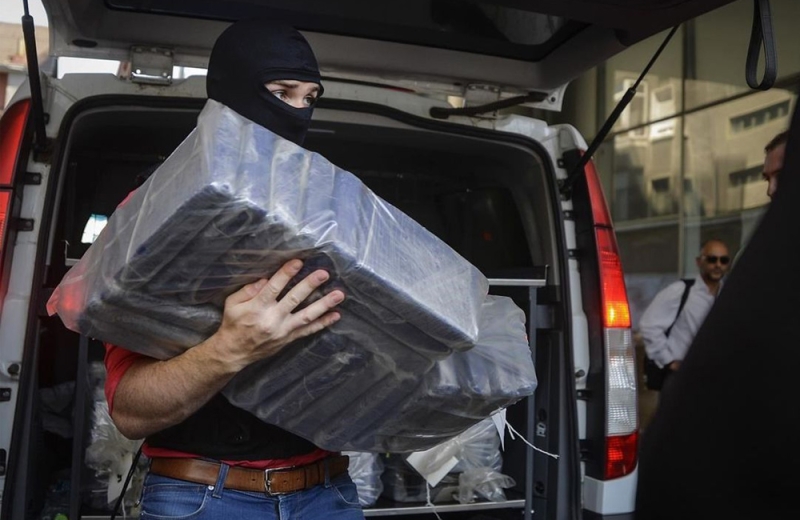 Cocaine is the most widely used illicit stimulant drug in Europe. Cocaine use levels vary between countries, and are more prevalent in southern and western Europe. It is estimated that around 14 million adults in the European Union (aged 15-64), or almost 5% of this age group, have tried cocaine in their lifetime. Among them are about 3.5 million who have used the drug in the last year.
Cocaine is traditionally used in two main forms in Europe. Hydrochloride, often referred to as "cocaine powder", is usually smelled or inhaled through the nose and to a much lesser extent injected, while another form of the drug, often referred to as "crack", is usually smoked or sometimes injected. .
Frequent cocaine users may have more serious problems, and about 60% of treatment users report using the drug two to seven days a week. Cocaine smoking is associated with more and more frequent use and with more frequent and harmful patterns of use. In some countries, there are marginalized groups of drug users who may smoke or inject cocaine, often in combination with heroin. There is some evidence to suggest that cocaine smoking may be on the rise, and this behavior is now more prevalent in more countries than ever before.
Recent data suggest that cocaine use and related harms may be on the rise in Europe. For example, of the 15 countries that provided adequate information on the prevalence (median proportion of the population affected by a risk factor) of cocaine use since 2019, eight reported higher use estimates last year than their previous comparable survey, five had stable estimates and two reported lower estimates.
Health damage associated with regular cocaine use includes addiction, heart and mental health problems, and an increased risk of accidents. Damage can be aggravated when cocaine is used in combination with alcohol.
Cocaine injection and crack use are associated with the greatest health risks. Based on data from 20 countries, it is estimated that in 2020 there were 473 cocaine-related deaths, or about 13.5% of all drug-related deaths with reported post-mortem toxicology in those countries. It should be noted that this is likely to be an underestimation, as data for 2020 are not available from some key countries. Most of these deaths are attributed to drug overdoses, and in most cases other substances, mainly opioids, are detected.
Cocaine is trafficked to Europe from South American producing countries both by air and by sea using a range of methods and routes. In 2020, for the fourth consecutive year, the highest amount of cocaine ever recorded, 214.6 tonnes, was seized in the EU, Norway and Turkey. Belgium, the Netherlands and Spain together account for about 73% of the total. Early seizure figures from a limited number of countries in 2021 show that the amount seized throughout Europe was again high.
The largest quantities of cocaine found in the seizures were smuggled into Europe hidden in cargo ships, mainly in shipping containers. They usually depart from South America, especially from Brazil, Colombia and Ecuador, and are destined for major European ports, especially Antwerp and Rotterdam. Another commonly used route appears to involve crossing the Caribbean, North Africa, and West Africa, including islands off the coast of West Africa. Seizure data show that cocaine enters Europe mainly through western and southern countries. Recently, however, large-scale seizures have taken place elsewhere in Europe, possibly by trafficking groups expanding their activities to ports where cocaine bans are considered less stringent.
The restrictions adopted to address the COVID-19 pandemic in 2020 have had an impact on the cocaine trade, as evidenced by the sharp decline in seizures at retail levels and the dramatic reduction in cocaine trafficking by carriers using commercial flights in 2020. Overall Coca cultivation, production and trafficking in Europe continued during this period and may even increase further.
Cocaine processing takes place in Europe. Major seizures of chemicals, particularly ethyl acetate, and cocaine-related counterfeiters have been made in Europe with the help of information on cooperation between EU-Latin America-based criminal networks.
Cocaine hydrochloride is processed in Europe from transport materials to special facilities, on a much larger scale and in a more sophisticated way than before. There is also evidence that cocaine hydrochloride is produced in Europe using intermediates in the chemical extraction from coca leaves into cocaine hydrochloride (coca pulp and cocaine base). This is a worrying development as the possibility of smuggling large quantities of these intermediates constitutes an information gap and a threat that needs to be understood and documented.
Key Findings and Threat Assessment
Cocaine use in the European market continues to rise and there are indications that Europe's role in international cocaine trade may change.
Cocaine availability in Europe is probably at the highest level of all time and the drug is more accessible to consumers than in the past.
The European Monitoring Center for Drugs and Drug Addiction (EMCDDA) estimates that the EU cocaine retail market was worth at least € 10.5 billion by 2020. This represents about one third of the illicit drug market and makes cocaine the second largest market. after that of cannabis. Although this estimate is the best that can be achieved given the existing data availability, the method used is likely to underestimate the actual size of the market and this percentage should be considered a minimum estimate.
High-risk criminal networks dominate cocaine trafficking and trade in the EU and generate billions of euros in profits. Their activities are driven by high value goals, such as money brokers and personal contacts that allow the cocaine trade to maneuver in an extremely fluid and networked environment.
Record quantities of cocaine have been seized in Europe every year since 2017, especially in ports. In 2020, the largest quantity ever reported was seized, 214.6 tonnes. Preliminary data show that the total of 2021 will be even higher, as seizures of 240 tons have already been reported.
Larger quantities of cocaine continue to be seized in the ports of Belgium, the Netherlands and Spain. However, growing quantities have recently been seized in ports elsewhere in Europe, suggesting that trafficking groups are expanding their operations to ports where authorities' measures may be considered less intensive.
Corruption and intimidation of workers in ports, both in the private sector and in government, is a key factor in facilitating cocaine smuggling through ports. In addition, there are indications that corruption related to the cocaine market is present in other areas of European society.
Although it is difficult to monitor systematically, the serious violence associated with the cocaine market seems to be increasing. Some recent high-profile cases also suggest that it affects areas outside the realm of drug trafficking, including journalists and government officials.
Coca and cocaine production is reported to have become more efficient. It continues to grow in South America and seems to have become more internationalized and is also producing efficiently in Europe.
The chemical profile of cocaine samples seized in Europe suggests that Colombia remains the main country of origin, although the number of samples of Peruvian origin has increased significantly in recent years.
Data on precursor chemicals and illegal production facilities identified show that large quantities (many tonnes) of cocaine base and unknown quantities of coca paste are now processed into cocaine hydrochloride in Europe each year.
The importation of large quantities quantities of cocaine base in Europe for processing pose a potential risk that more smoked cocaine products will be available in European consumer markets in the future.
More generally, high cocaine availability also contributes to this risk. Demand-side data suggest that smoking or cocaine injection problems among the most marginalized groups appear to be on the rise in more countries.
A worrying development is that there is information that suggest that some Latin American and European criminal networks are involved in cocaine production in Europe, and possibly also in South America. This phenomenon has been observed for other drugs, in particular methamphetamine.
There is now more evidence that Mexican criminal networks are involved in supplying cocaine to the European market.
There is evidence that the EU is using increasingly a transit point for cocaine shipments to non-EU countries, particularly in Eastern Europe, Oceania and possibly Asia.
Cocaine trafficking in Europe by courier seems to have resumed in 2021 after its disappearance in almost 2020 due to COVID-related restrictive measures in passenger air travel.