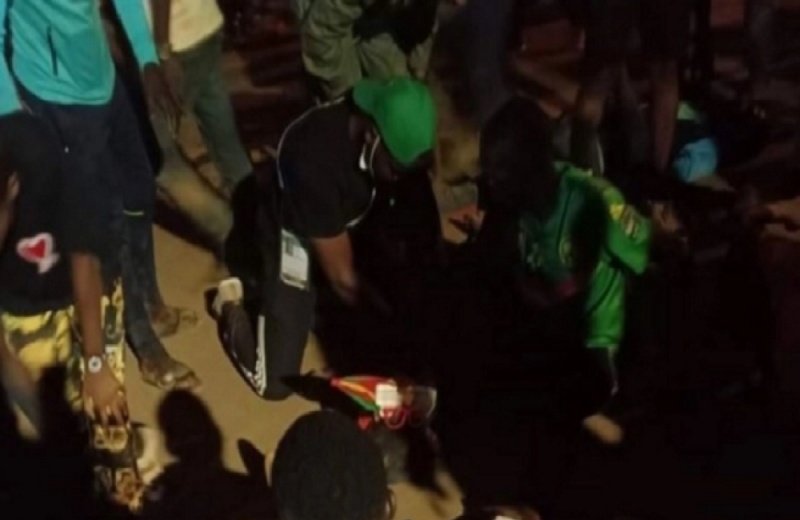 At least eight people were killed and nearly 50 injured yesterday when fans stormed the stadium hosting the "16" African Cup of Nations match between Cameroon and the Comoros Islands in Cameroon, the capital of Yaounde. the Government of the country.
"In the face of this tragedy, the seriousness of which has caused emotion and wonder, the head of state (Paul Bigia) sends his deepest condolences to the families who have been seriously injured, as well as his wishes for a speedy recovery to the injured, to whom sends deep sympathy to the whole nation, "the statement said.
The dead were taken to the Yaoundé Emergency Center, while the injured were taken to four health facilities in Yaoundé.
In a statement, FIFA expressed its "heartfelt condolences to the families and friends of the victims who lost their lives."
"The thoughts and prayers of the world football community are with the victims, those injured in this incident and all the staff of both CAF and the Cameroon Football Federation at this difficult time."
Pictures posted on social media showed a panicked crowd trying to pass through a narrow entrance to the newly built Olebe Stadium in Yaounde, where Cameroon played the Comoros (2-1).
"Eight deaths have been reported, including one child," the Cameroonian health ministry said, according to AFP. An initial estimate given earlier by Cameroon public television said "half a dozen dead and dozens injured".
According to the Ministry of Health, the riot took place at the southern entrance of the "Olebe" stadium in Yaounde. The injured were "immediately transported" by ambulance, but "heavy traffic slowed down the transport", as it is typically reported.
According to health authorities, about fifty people were injured, including two patients with multiple injuries and two others with head injuries.
The African Football Confederation (CAF), which is hosting the continent's top tournament, has sent its secretary general, Veron Mosengo-Oba, to visit "the injured being treated at Yaoundé hospitals", according to a press release. "CAF is investigating the situation to obtain more details about these incidents," the Confederation continued.
It is worth noting that work on the 60,000-seat Olebe Stadium continued until the start of Africa's top football tournament, prompting the CAF to hold an emergency meeting to discuss the eventual cancellation of the event.
"CAF is currently investigating the situation and trying to get more details about what happened. "We are in constant communication with the Cameroonian government and the Local Organizing Committee," she said in a statement.
The government did not provide any information on the cause of the tragedy or whether fans were allowed to enter the stadium without tickets. It is not clear why the fight continued after the episodes. Following a low turnout in the group stage matches at brand new stadiums, the Cameroonian authorities have opened the gates of the stadiums, organized public transport and issued free tickets to entice fans.
ΚΥΠΕ