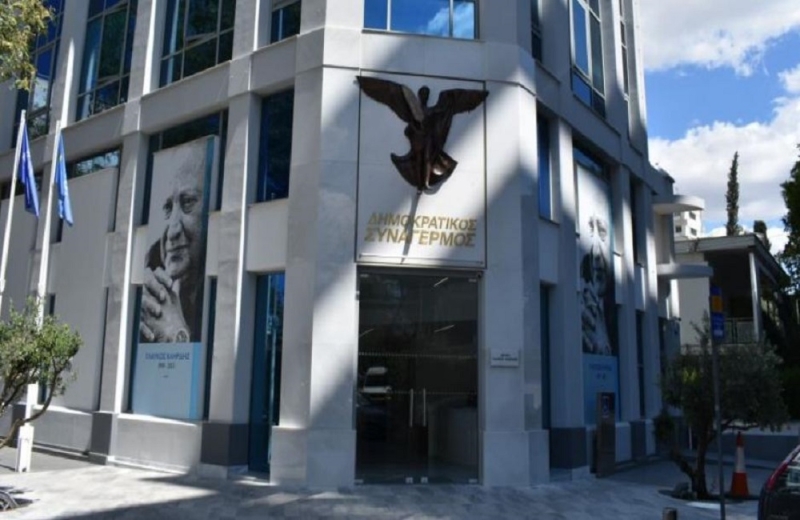 DISY, through its MP, Fotini Tsiridou, asks a series of questions to the independent candidate for the presidency of the Republic, Nikos Christodoulidis.
"After yesterday's official announcement by Mr. Christodoulidis, very specific questions arise," Ms. Tsiridou said in a statement. Specific questions:
Why does not Mr. Christodoulidis brazenly state that he has found them behind the scenes with DIKO and will be the candidate of DIKO?
How credible can be someone who until yesterday participated and expressed the government of President Anastasiadis? 8211; Democratic Alarm and today has switched to the opposition?
How consistent is the fact that yesterday Mr. Christodoulidis did not find a word to say about the work of the Anastasiadis government but today he remembered to be proud of the work of the Anastasiadis government?
How honest is the fact that he sacked him President Anastasiadis & # 8211; who trusted him and honored him & # 8211; with all the previous presidents of the Republic? Or that in the biography he presented yesterday he does not even mention to whom he served the government as a minister and representative.
When did he disagree and when did he separate his position even on a policy issue of the Anastasiadis government?

< li> Why did he not submit as a member of the government, even a proposal and suggestion for what he presents today as his "visions"?

How can he present himself as "independent" and "above parties" ", To be at the same time a member of the government and the Democratic Alarm faction, but to suddenly find them with DIKO?
With whose policy does Nikos Christodoulidis finally agree, with that of President Anastasiadis and Democratic Alarm or with that of Nikolas Papadopoulos and DIKO?