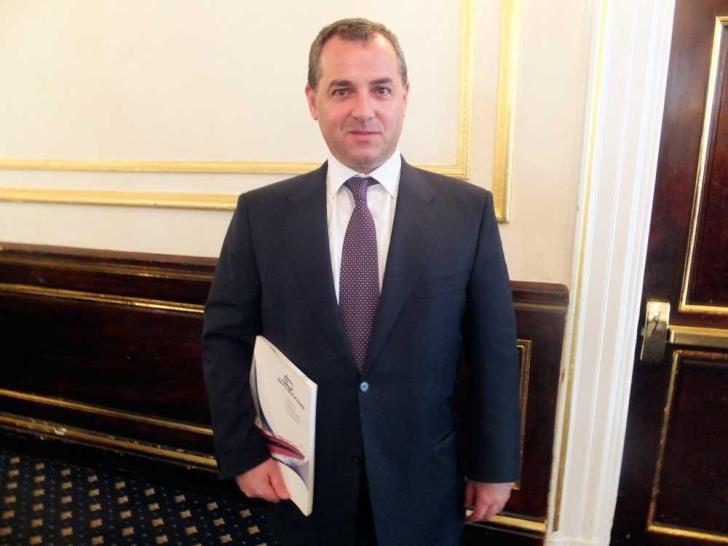 Insider
The trading of the safe bonds of Safe Bulkers, amounting to 100 million euros, starts on Monday in the Greek Stock Exchange.
The Greek stock market through the issuance of bonds has made a huge opening in the Greek shipping, paving the way for the listing of shares of shipping companies, said the shipowner Polys V. Chatzioannou, saying characteristically that: the sky is the limit-Sky is the limit . Why not, he said, one day to see the entry into the Greek money market of shipping companies.
In the context of an online interview, on the occasion of the issuance of shipping bonds amounting to 100 million euros, the Cypriot shipowner praised the support of the Greek money market.
I do not believe, said the Cypriot shipowner, "that foreign stock exchanges offer something different from the Greek one. As long as other investors come as it has started to happen slowly. The investment in Elliniko will give impetus for other investors to come to Greece ".
Without Greek and Cypriot shipping, the European "ends"
Mr. Hatziioannou pointed out that the Greek and Cypriot shipping have a future and added that if the Greek shipping "ends", the European shipping will also end, with the result that the imports of raw materials will be made by Asian shipowners.
"Greece and Cyprus are very friendly in terms of the business environment in which a shipping company can develop. If we leave Greece and Cyprus at the top of the industry, then the economy of the European Union will have a serious problem. "Imagine all of Europe's import and export trade being controlled by non-Europeans."
The president of the company, Loukas Barbaris, stated that, during the preparations for the issuance of the Safe Bulkers bond, the ATHEX services showed remarkable professionalism.
Greek Shipping is the ark of the economy
Polis V. Chatzioannou referred to the fierce competition in international shipping and 35 years of experience, explaining that: "Greek shipping is the ark of the Greek economy. If we are not good at our job we will lose our Shipping as happened with the British 50 years ago and with the Norwegians 40 years ago. "In order to survive in the next 30 years," he said, "we need to keep pace with rapid environmental developments and adapt shipping to them in order to carbonize the industry and eliminate greenhouse gas emissions."
Greek shipping has a future, the Cypriot shipowner said emphatically, adding that the new generation is interested. He called on Greek shipowners to run fast on the green transition.
Mr. Hatzioanou predicted positive developments for the bulk cargo ship industry for the next two years.