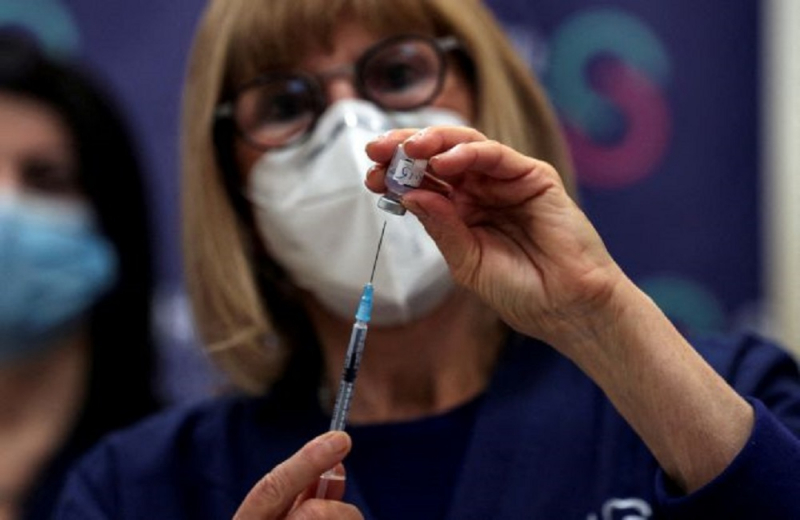 Israel που, which this time becomes the first country in the world to approve the fourth dose for the entire adult population, continues to hold the στο front on the vaccination front internationally, as the authorities try to deal with the eruption due to Omicron.
The decision by the country's special scientific commission for coronavirus follows the conclusion of a study that showed that although the fourth dose does not provide complete protection against Omicron, it more than doubles the protection against serious coronavirus disease with symptoms that could still lead to and in hospitalization.
Specifically, the study claims that it offers three to five times stronger protection than the three doses of vaccines.
Five months after the third dose
Following this, the special committee gave the green light for the start of the fourth installment to all citizens over 18 years of age.
The approval of the proposal by the country's Ministry of Health is required beforehand, but it is essentially formal, with the relevant preparations already underway with the authorities rushing to stop the new wave.
The fourth dose may be given at least five months after the third dose or after a relative period of coronavirus disease.
Israel's "firsts" in vaccination
Israel was already the first country to start delivering the fourth tranche to specific groups of citizens in early December, such as health workers, the immunocompromised and those over 60 years of age. However, there was intense debate about the universal launch of the fourth dose throughout the population.
It should be noted that about 600,000 Israelis have already taken the fourth dose (or the second booster dose), while at least half of the population has taken the third dose.