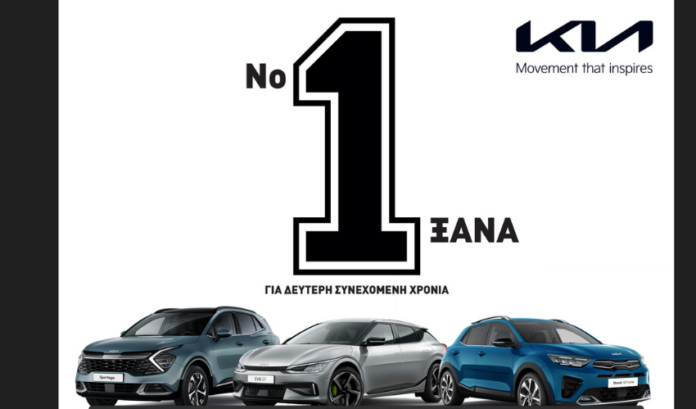 According to the official figures of the Statistical Service, KIA emerged for the second consecutive year as the car manufacturer with the most sales of new vehicles in the Cypriot market for 2022.
For the 3rd year – from 2019 – KIA's reliability, technological superiority and wide range of models brought it to the fore. This achievement proves in practice the preference and trust of Cypriot drivers in the brand.
Today, KIA is one of the world's largest automobile manufacturers, providing high-quality and value-for-money passenger vehicles to millions of people around the world. In an uncertain economic environment marked by falling new car sales across Europe, KIA set a new record for market share growth in 2022, rising 8.2% over the same period in 2021.
< p>KIA is moving strongly into the future, setting as strategic goals the upgraded European car production and the focus on renewable energy and the use of second-life batteries. KIA's new model launches mainly focus on electrified products such as the all-new Niro EV, the EV6 GT, the new XCeed and the all-new Sportage Plug-in Hybrid.
Loutsios Group, KIA's official dealer in Cyprus , is particularly proud of KIA's continued successes in Cyprus and with consistency and professionalism looks forward to even more successes in the future.
www.kia.com.cy