Cablenet and Love FM 100.7 celebrate women throughout March
Cablenet and Love FM 100.7 are celebrating women throughout March! The wife, mother, sister, daughter, grandmother, female friend! Wanting to create fashionable life experiences and unique friendship stories and memories starring each of you, Cablenet is offering 2 unique trips to 2 lucky listeners together with their best friend, to cosmopolitan London and opulent Dubai, worth €10,000.< /p>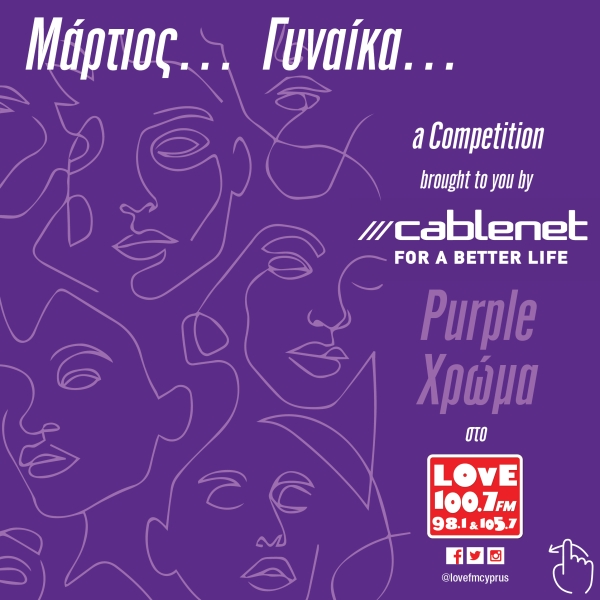 Holiday in London (1st lucky listener with her best friend)
London is a vibrant blend of great history, style and culture that grows ever more enticing with each passing year. Fascinating with its royal parks, art galleries and museums. London's ancient streets and majestic architecture take you on a journey to the world of the past. Today, Bond Street's illuminated shop signs, designer stores and emerging cutting-edge food scene make the city one of the most eclectic in the world, captivating you.
In this cosmopolitan city Cablenet will take one of two lucky listeners of Love FM 100.7 on a journey together with her best friend, offering them the opportunity to create their own stories, their own memories.
Includes Flights, three-day accommodation in the heart of Bond Street, at the Radisson Blu Edwardian and an additional €1,000 each towards shopping for a once-in-a-lifetime experience.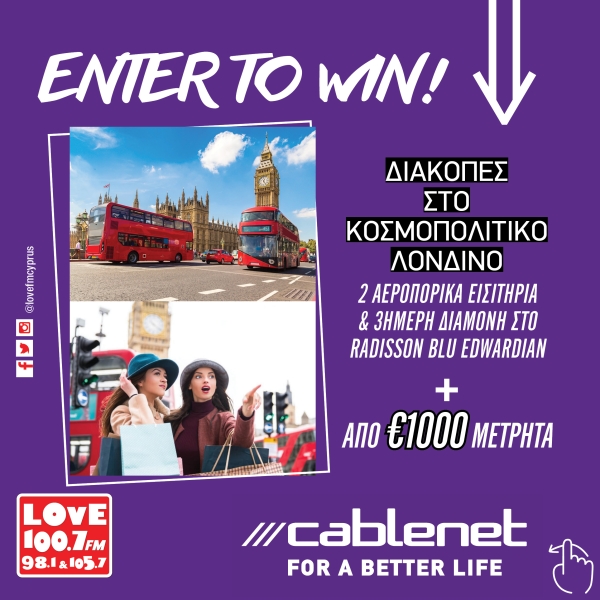 Easter in the unique Dubai (2nd lucky listener with her best friend)
Easter in Dubai is considered the hottest destination, especially by Greek Celebrities.
Get ready to live the most Fashionable days in a luxurious hotel, spending your time in the beautiful souks and the countless must-see malls discovering the latest fashion trends with the most famous brands! A three-day stay at Manzil Downtown, an afternoon at Armani Caffe, a Royal Dinner Cruise in the Marina under the stars and €700 pocket money each to shop for what's on your Wish List. All this a gift from Cablenet and for the 2nd lucky listener of Lovefm100.7 and her friend.
All you have to do is tune in to Love FM 100.7 and send sms to 2727 labeled CABLENET, first name last name, city and age (by March 31) and… have a nice trip.