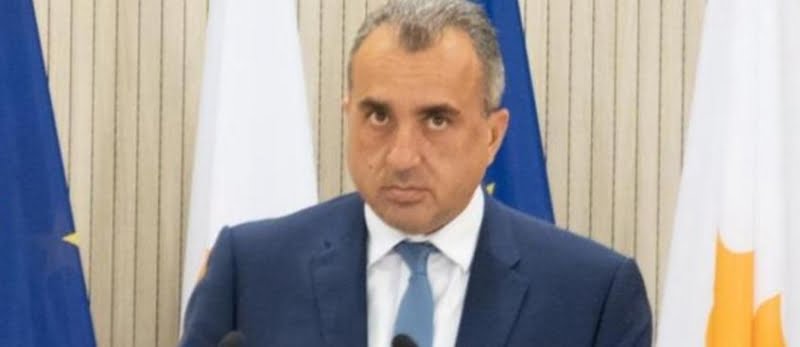 A scheduled meeting will be held on Monday at the Legal Service regarding requests from government doctors and insurance issues, said the Minister of Health Michalis Hatzipantela.
Asked what the topic of the meeting was, Mr. Hatzipandelas said that the previous Monday they had a meeting with the doctors' unions, because they had announced a strike, adding that the meeting at the Legal Service concerns these requests of the government doctors and insurance issues of the government doctors .
"The issue will be discussed with the Attorney General, the Assistant Attorney General, representatives of the trade unions, OKYpY and OAU", he added.
Increase in cases of coronavirus< /b>
Answering another question about the picture in pediatric clinics with the increase in infections along with the increase in coronavirus cases, the Minister of Health said that it is normal that we have had this increase in the last few days in all clinics, but the situation is not alarming . "It is a phenomenon that we see every November. The situation is manageable", he noted.
Answering a question about the inclusion of the TAEP of private hospitals in the NHS, Mr. Hatzipandelas said that the matter is being handled by the OAU, adding that he has no official information from the OAU if some hospitals have agreed to join the system.
"Regarding First Aid at the Nicosia General Hospital, let me not mention enough things. I want to mention that there are meetings all the time, but people are tired of words. When we are ready with actions to announce about First Aid then you will be the first to hear it. Surely the announcement will be made before the end of the year. Allow me not to say more things," he added.
When asked if there is any news regarding the inclusion of innovative drugs in the National Health Service, which is requested by OSAK, Mr. Hatzipandelas said that a meeting will be held next week.< /p>
"I hope there will be understanding from both the OAU and the Pharmaceutical Services, so that we can include as many drugs as possible in the health system. In the event that not enough drugs will be included, as I have mentioned in the previous days, the intention of the Ministry of Health is to give orders to the OAU to include some innovative drugs to benefit our patients… The meeting is scheduled for November 29", he concluded.