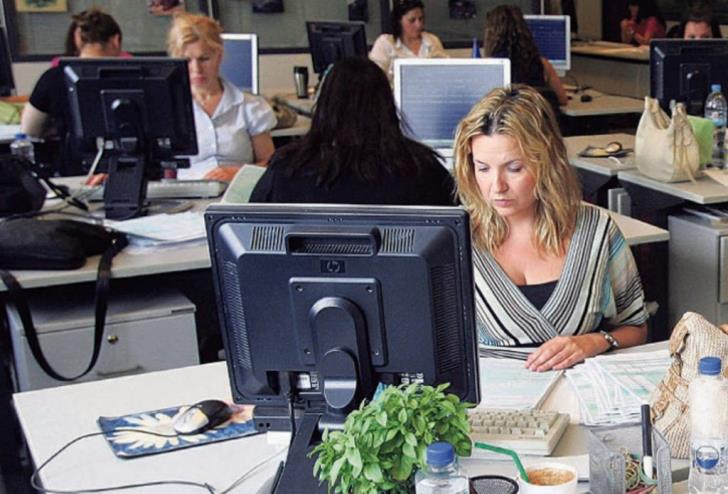 Eleftheria Paizanou
Almost all civil servants will no longer be considered "excellent", as is done every year, as after yesterday's approval of the legislative package for the reform of the Public Service, by the Plenary Session of the Parliament (47 in favor and 3 against – EDEK), it changes the evaluation system and the scoring, in order to select objectively and meritically the appropriate candidates.
Also, seniority is abolished as an important qualification for promotion, while the evaluation criteria related to skills and abilities will be taken into account. Particular emphasis will be placed on the experience, academic qualifications, performance of employees, based on the annual service reports and recommendations of the heads of departments, the results of the examination center and the oral examination by the Public Service Committee (Public Service Committee).
SEE ALSO: If passed, it will be the first compliance with the prerequisites
At the same time, a new category of "interdepartmental promotion" positions is created, which includes the scientific / professional positions of the Public Service, in scale A13 (ii) of the government payroll and aims to enhance the mobility of employees between ministries and services. These positions can be claimed by civil servants who serve anywhere in the Civil Service, in a position at the immediately lower salary level, provided that they possess the academic / professional qualifications and relevant experience required by the relevant service plans.
At the same time, EDY will have the responsibility to monitor the proper implementation of the performance appraisal system of civil servants. It is worth noting that the employees of the Audit Service (accepted by the Government), the Parliament and the diplomatic service of the Ministry of Foreign Affairs were excluded from the interdepartmental promotion, with the intervention of the majority of the Parliament.
Yesterday, none of the oral amendments tabled last were approved. The EDEK amendment to exclude the civilian staff of the Ministry of Defense from the interdepartmental promotion and the amendment of the Ecologists, which abolished the interdepartmental promotion, were rejected.
READ MORE IN THE PUBLISHED FILELEFTHERO PRESS