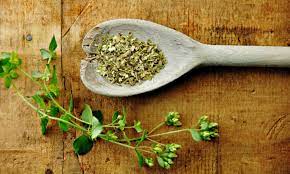 Oregano is a culinary and medicinal herb that belongs to the family of Lamiaceae. It has been used in medicine and cooking for thousands of years. It adds flavor and aroma, while it has many health benefits.
Oregano gets its name from the words "mountain" and "ganos", which means joy / brilliance. It was considered, that is, the plant that gave beauty and joy to the mountain. It typically grows to about 50 cm in height and has purple leaves about 2 to 3 cm long.
The chemicals that give oregano its unique and pleasant smell are thymol, pinene, limonene, carvacrol, ocimene and nutmeg. It is believed to contain powerful antioxidants and to have antibacterial properties.
Oregano: Benefits
Oregano was used in herbal medicine even by the ancient Greeks. Hippocrates used it as an antiseptic.
Possible medicinal uses of oregano include the treatment of respiratory disorders, gastrointestinal disorders, menstrual cramps and urinary tract disorders. With topical application it can help treat certain skin conditions such as acne and dandruff .
Antibacterial properties
Oregano oil contains a basic compound, called carvacrol , which has antimicrobial properties. These properties have been confirmed in many studies. A group of researchers found that Origanum vulgare essential oil was effective against 41 strains of the listeria pathogen that causes Listeria monocytogenes.
Another study showed that Himalayan oregano essential oil has powerful antibacterial properties, which can protect against the very dangerous bacterium Staphylococcus aureus (MRSA), which is a common cause of nosocomial infections.
"We have done some preliminary tests and found that oregano essential oil kills MRSA in a 1 in 1,000 solution. "Tests show that the oil kills MRSA as both a liquid and an inhalable drug, and its antimicrobial activity does not decrease with heating," said Professor Vyv Salisbury of the University of West of England.
Anti-inflammatory properties
Scientists from Germany and Switzerland have identified an active ingredient in oregano, known as β-caryophyllin (E-BCP), which can help treat disorders such as osteoporosis and atherosclerosis .
Cancer protection
Research published in the scientific journal PLoS ONE in 2013 showed that oregano has anti-cancer activity. Scientists have concluded that Origanum majorana could help prevent and treat breast cancer by slowing down or stopping its progression.
In 2014, food scientists discovered that the popular cooking herbs oregano, rosemary and marjoram contain compounds that may be able to manage type 2 diabetes in a similar way to some of the medicines currently prescribed.
Oregano: Other potential health benefits
According to The Natural Medicines Comprehensive Database, oregano can be used for the following ailments and diseases:
-muscle pain
-acne
-dandruff
– bronchitis
– toothache
– bloating
– headache
– heart disease
– allergies
– intestinal parasites
-earache
– sore throat
-fatigue
-insect repellant
– period pains
Oregano essential oil, made from Origanum vulgare, or Thymus capitatus, can help with the following problems:
– Toenail or toenail fungus : Put a few drops in water and soak your feet in it, or apply a diluted oil topically to the affected area.
– Colds and nasal infections: Use a few drops in a steam bath and inhale.
Each essential oil must be diluted before use, either with another oil, such as olive oil , or with water, such as for a steam bath. More research is needed to confirm the effectiveness of oregano as a therapeutic agent.
Oregano: Nutrients
One teaspoon of dried oregano contains:
-energy: 5 calories
-fibers: 0.8 grams (g)
– calcium : 29 milligrams (mg)
-iron : 0.66 mg
– magnesium : 5 g
-manganese: 0.09 mg
– potassium : 23 mg
– Vitamin E : 0.33 mg
– Vitamin K : 11.2 micrograms (mcg)
Vitamin K is important for bone growth, maintaining bone density and the production of blood clotting proteins. Calcium is essential for the formation of bones and teeth.
Oregano is also a rich source of dietary antioxidants, which help protect cells from the effects of free radicals and improve the body's ability to fight infections.
Oregano: Possible dangers
It can cause stomach upsets in some people.
-In addition, those who are allergic to plants belonging to the family of Lamia angiosperms dicotyledonous plants, which include oregano , basil , lavender , mint and sage , should be careful, as they may also develop an allergic reaction to oregano.
source: the mouse