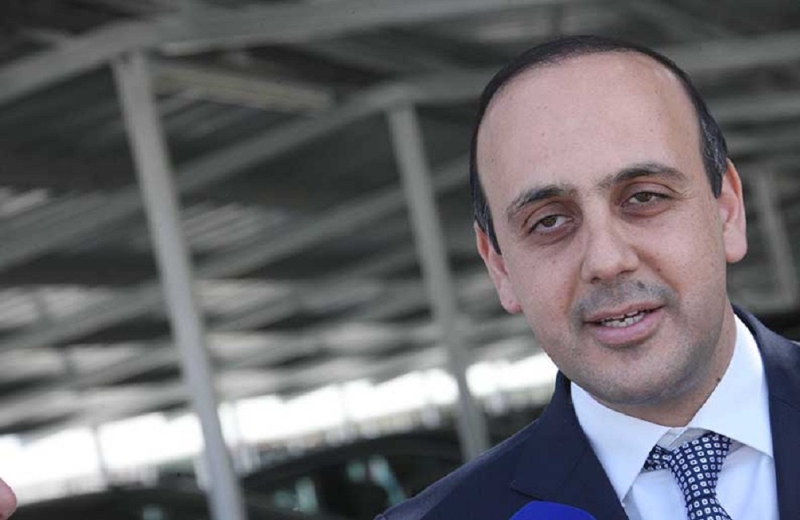 < p class = "text-paragraph"> Therefore, he continued, "political parties, government, ministers but also the President of the Republic himself" should take the issue very seriously, noting that he does not raise the issue of xenophobia.
>
The mayor of Paphos noted that when asked personally if the city of Paphos is able to accept these unaccompanied children without protest – regardless of whether the information indicates that a percentage of these children are not minors -, he answered in the affirmative. He also said he thought they were young children found in war-torn areas.
officers or receive training and that no attempt is being made to educate them in the Greek language.
He then referred to the continuous complaints he receives from the locals from the 8th day of the installation of the unaccompanied minors.
The Mayor of Paphos noted that the competent Ministers must assume their responsibilities. /p>
Referring to yesterday's announcement of the results of the census of the decade, Mr. Faidonos said that "based on data for the year 2021, 38% of the population of Paphos Province are non-Cypriots", adding that "based on the results of the last six months, the percentage has risen to 40% ".
Indicatively he said that currently in Paphos live 60% Cypriots and 40% non-Cypriots, noting however that 40% include Expatriate Greek Pontians or some other Europeans or from third countries living in Paphos for thirty to forty years, have learned the Greek language and have been integrated.
Mr. Faidonos stated that Paphos has not been able to absorb and integrate for the last thirty years since, as he said, it has reached its limits and the big loser is education.
He added that "unbridled trade unionism of POED that whatever programs they try to bring, raise issues of rights, trade unions, hours and days of teaching ", with the result, as he said," 12% of students do not speak Greek, but are in the grades of 4th, 6th grade " . Mr. Phaedon pointed out that there are departments where 70% – 80% of the children who study in a class can not count up to ten in Greek.
We send a signal on the issue of rates as Paphos, he said, noting that "we can not stand other flows and that there must be central planning."
Source: KYPE