Alarm for disappearance of minor girls in Nicosia – Missing since Friday – The Police is asking for the public's help
Download the CYPRUS TIMES APP! HERE for Android and HERE for iOS
Police are asking for information that can help locate Marie Jeanne Florentina Iosef, 17, from Romania and Maria Giorgiana Al Zamani, 15 years old, who have been absent from their place of residence, in Nicosia, since November 11, 2022.
The 17-year-old is described as having a slim build, 1.65m tall. approximately, with shoulder-length dark hair and black eyes.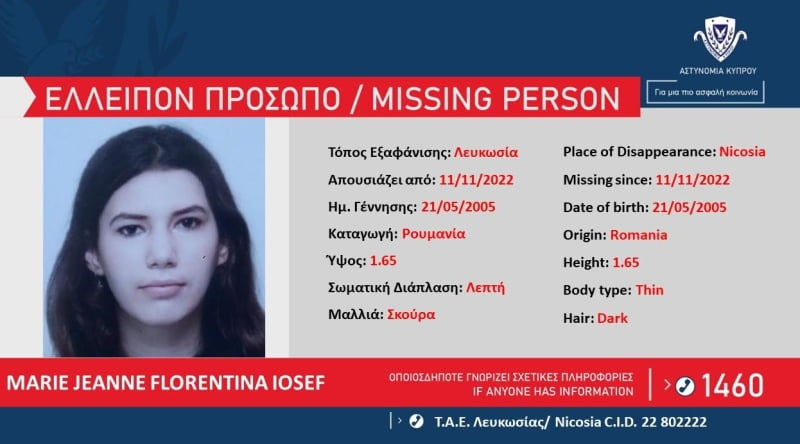 The 15-year-old is also described as being of slim build, 1.65m tall, with short blonde hair. When she left, she was wearing a white overall, a black sweatshirt and a black and white cap.