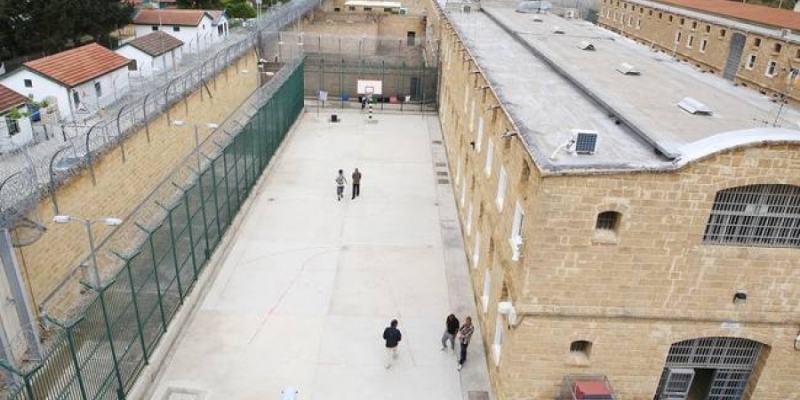 Issues concerning the staff of the Department of Prisons, as well as its building facilities, were discussed on Monday by the Branch Council of Prison Guards of the All-Cypriot Trade Union ISOTITA with the Minister of Justice and Public Order Anna Koukkidis Prokopiou, in the presence of General Director of the Ministry and the Deputy Director of the Prisons Department.
As stated in a statement from the Branch Council, "the Minister of Justice asked us to give time for our requests to be considered and assured us that the recruitments that have already been approved will be implemented soon".
It is noted that during the meeting, which was held in a particularly positive atmosphere, the requests of the staff were submitted and discussed, such as an increase in the special prison guard allowance from 120 to 240 euros, reinstatement of the prison guards' allowances (shift, Sunday and holiday and compensation for overtime work) in levels that were valid before 2013 and upgrading the position of Warden from A2-A5-A7 to A3-A5-A7,
The construction of new modern Prisons was also discussed, with an emphasis on the adoption of all the necessary specifications and standards for the protection of life, fitness and health of workers and ensuring adequate levels of safety, health and welfare in their workplaces, but also of prisoners as well as the establishment of a recognized school of prison guards.
Also discussed , the implementation of a policy of voluntary retirement after 25 years of service with full pension rights and the immediate filling of the existing vacancies: 60 posts of jailers, 37 posts of chief jailers (12 older and 25 newly approved by Parliament) and 9 inspectors (from jailers holding the rank of chief constable) and immediate filling of all positions that are vacated or created.
Reference was also made to the reduction of the maximum permitted recruitment age to 28 years.
Source: KYPE