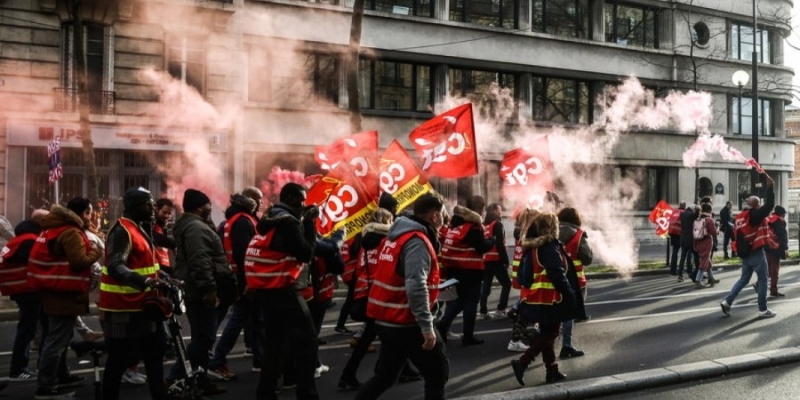 For the fifth time in the last twenty days, labor unions in France organized protest rallies against the bill to reform the country's pension system, which, among other things, provides for an increase in the retirement age from the current 62 years to 64 years.< /p>
Today's protests were less crowded than previous ones, with the left-wing CGT union estimating that around 300,000 people demonstrated in Paris and the police putting the number down to 37,000. However, everything shows that the next appointment will be the most crucial, since the labor unions have hinted that if the government has not withdrawn its bill by March 7, then France will be paralyzed by general strikes.
In the meantime, the confrontation will continue at the parliamentary level where, based on what has been planned, the debate in the National Assembly will end tomorrow night and continue in the Senate. The government expects that if the center-right Republican party, which is not in principle opposed to raising the retirement age, votes for its bill then it can achieve the required parliamentary majority for its approval.
On the other hand, the largest part of the left opposition follows the tactic of obstructing the parliamentary process by submitting thousands of amendments. However, the French Communist Party disagreed with this tactic and withdrew its own amendments, causing the annoyance of the leader of the Insubordinate France party, Jean-Luc Mélenchon, who described the withdrawal of the amendments as "incomprehensible".
Source: APE-MPE