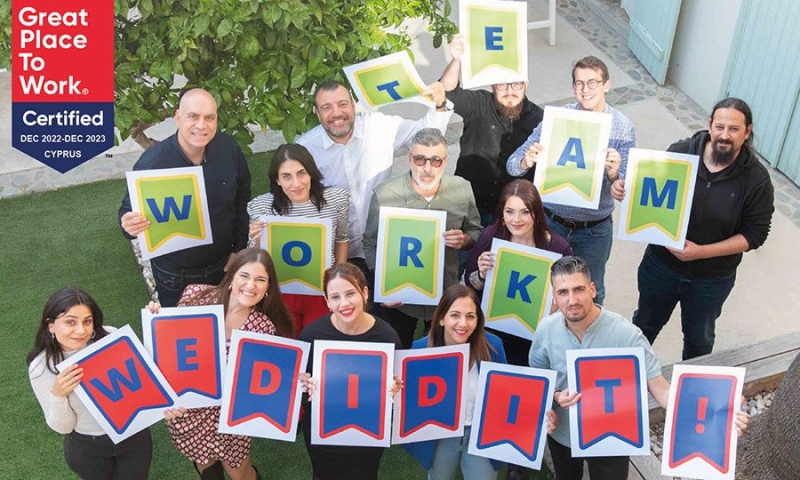 The Great Place to Work® certification was secured by RED WOLF PR & Advertising Agency following its evaluation by its human resources. This important distinction comes to seal the importance for the company of creating and maintaining a healthy, human-centered, inclusive and quality work environment. An environment that provides high-level working conditions and ensures the balancing of personal and professional life.
In his statements, the Managing Director of RED WOLF, Konstantinos Daltas, expressed his satisfaction with the company's certification, calling it vindication of its efforts to create and maintain a safe environment for its human resources. As Mr. Daltas explained, a human-centered environment of respect, meritocracy and equal opportunities creates conditions for collegiality, creativity, professional development and personal well-being. "We firmly believe that job satisfaction is naturally reflected in the performance, creativity and productivity of our people. That's why it's our priority that our human resources feel happy and safe every morning when they open the office door", emphasized Mr. Daltas.
For his part, the General Manager of Great Place to Work ® Kyriakos Iakovides said: "We welcome RED WOLF to the ever-growing Great Place To Work® family in Cyprus and congratulate it for its very good results in the relevant Trust Index™ personnel survey. The service sector and especially businesses that rely on the creativity of their people must seek to create a positive work environment. This is what RED WOLF has achieved".