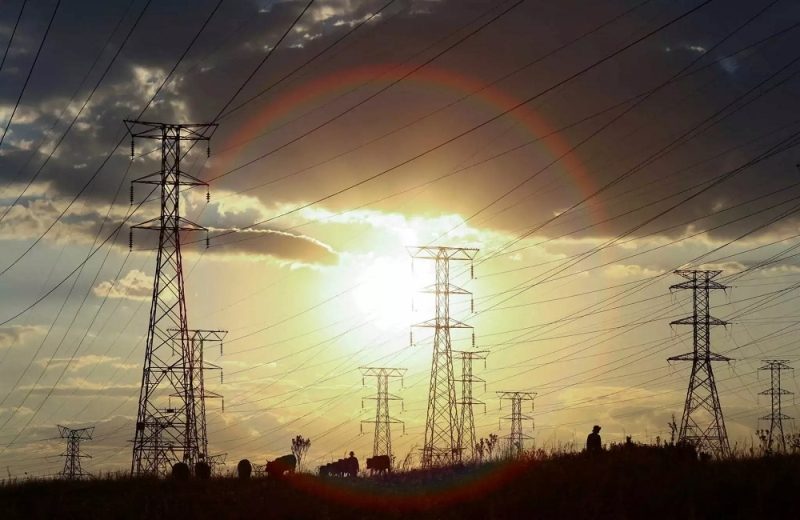 The company responsible for the sale of Russian electricity in Finland, RAO Nordic, announced yesterday its intention to stop its deliveries at midnight, citing overdue debts, while Finland is preparing to announce its candidacy. NATO.
First discussion today in NATO
Today, Saturday, Sweden and Finland plan to hold talks with Turkey in Berlin, following the opposing stance of Turkish President Recep Tayyip Erdogan on the possible accession of the two Nordic countries to NATO.
Swedish Foreign Minister Anne Linde "will have the opportunity to discuss a possible Swedish candidacy" with her Turkish counterpart during an informal meeting of NATO ministers to which Sweden and Finland are invited, she told AFP. . "I hope that we will continue to have positive messages from all 30 NATO member countries. "Many of the 30 allies have expressed strong public support for Sweden and Finland."During a press conference at the same time in Helsinki, Finnish Foreign Minister Peka Haavisto also announced his intention to "continue the discussion" with Turkish Foreign Minister Mevlüt Tsavousoglu. "I think we need to be patient in these processes and this is not done overnight. Let 's go step by step," he said, noting that Finland had not yet officially announced its bid to join NATO.
The accession of Finland and Sweden to NATO would be a "mistake", Turkish President Recep Tayyip Erdogan said earlier today.
"We are currently monitoring developments in Sweden and Finland, but we are not in a positive mood. They made mistakes in NATO with the case of Greece in the past, its previous administrations, you know the attitude of Greece towards Turkey, with the support of NATO. We do not want to make a mistake. The Nordic countries are like "hostels" for terrorist organizations, "he said.
The US wants to & # 8220; Turkey's position on Sweden and Finland joining NATO
Washington is "working to clarify Turkey's position" after President Recep Tayyip Erdogan threatened to block the accession of Finland and Sweden to NATO, White House spokeswoman Jen Psaki said. The future membership of the two countries is widely supported by the other members of the Alliance, the spokeswoman stressed.
Finland and Sweden can only become members of NATO if all its members vote unanimously in favor of it. their integration.
Erdogan's remarks were a chill for the process that has been supported so far by most member states, including the United States, as well as NATO Secretary-General Jens Stoltenberg, who said he was ready to welcome the two countries "with open arms"./p>
The United States wants to "better understand Turkey's position," Pentagon spokesman John Kirby said, noting that the country is a "valuable ally" in NATO and "that has not changed." Turkey was "involved and effective in trying to establish a dialogue between Russia and Ukraine and providing assistance to Ukraine," he added. "So nothing is changing in terms of its position in the NATO alliance." Stockholm and Helsinki for "providing shelter to PKK terrorists" of the Kurdistan Workers' Party.
For some analysts, Turkey may want to gain a tactical advantage to NATO member countries. Ankara mainly wants to buy American F-16 fighters as well as the necessary spare parts for the maintenance and modernization of the F-16 aircraft it already has. Turkey had also given $ 1.4 billion to acquire F-35 fighter jets, which were never delivered. The United States froze the deal in 2019 after Turkey bought the S-400 anti-missile system from Russia, which is considered a threat to the F-35s. Washington then excluded Turkey from this program to develop state-of-the-art fighter jets.