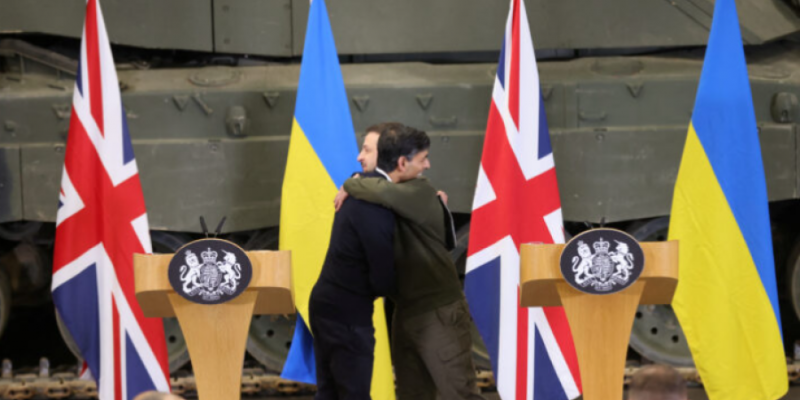 Russia's ambassador to Britain has warned of an escalation in the war in Ukraine as Britain and other Western allies pledge more weapons to help Ukrainian President Volodymyr Zelensky.
Speaking to the BBC's Laura Kuensberg, Andrei Kelin noted that the actions of NATO countries, "especially" of Britain, create the risk of extending and giving a "new dimension" at war.
Russia has "enormous resources", he noted, and despite the fact that the war has been raging for over a year, his country has yet to start "acting very seriously" ;.
"Russia is 16 times bigger than Ukraine. We have huge resources", Kelin added.
"Sooner or later of course this escalation can take on a new dimension, which we do not need and do not want. We can make peace tomorrow,'' he stressed.
Asked about widespread evidence of war crimes by Russia, Russia's ambassador to the UK noted that it is Ukraine that commits war crimes and then stated that the UN does not have the jurisdiction to investigate war crimes.
Read also: War in Ukraine: Russian raids in Kiev, at least one dead
Source: APE-MPE
p>