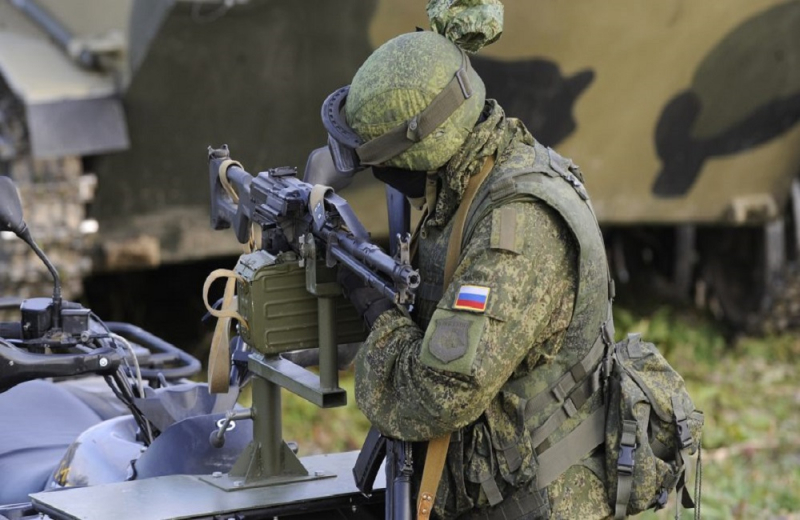 Putin did not say anything indicating that he was preparing to invade Ukraine, according to a French presidential official, while the presidents of Russia and the United States had a 62-minute telephone conversation at the same time.
Russian President Vladimir Putin did not say anything during a telephone conversation today with French President Emmanuel Macron, which indicated that he was preparing to invade Ukraine, a French presidency official said.
"We do not see any indication that President Putin is going to launch an attack," the official told reporters after a Macron-Putin telephone conversation that lasted nearly an hour and forty minutes.
"However, we are extremely vigilant and vigilant about Russia's stance in order to avoid the worst," he added.
France would, however, advise French citizens to avoid traveling to Ukraine now, the official said.
At the same time, the Elysee reported that Emanuel Macron reiterated to Vladimir Putin the "determination (of the West) to react", in case of a military operation in Ukraine.
The French president will continue his diplomatic efforts to prevent an escalation, having a telephone conversation tonight with the American president, Joe Biden, the German chancellor, Olaf Solz, and the Ukrainian president, Volodymyr Zelensky.
For 62 minutes they were called Putin – Baiten
According to the White House, the telephone conversation between US President Joe Biden and his Russian counterpart Vladimir Putin lasted 62 minutes, with Washington considering a Russian invasion of Ukraine "at any time".
The debate between the two leaders came hours after the United States withdrew some of its troops from Ukraine and ordered the evacuation of most of its embassy staff on Saturday, as fears mount that a Russian invasion of the country could take place. The next days.
The State Department has ordered most of its embassy staff to leave Ukraine, and on Friday, US National Security Adviser Jake Sullivan called on all US citizens staying in Ukraine "to leave as soon as possible. in the next 24 to 48 hours ".
 The armed forces of Ukraine are on standby
Meanwhile, Ukrainian Defense Minister Oleksiy Reznikov said that Russia – which he described as "attacking" – would not occupy any Ukrainian city if it tried to invade the country.
In a statement, Reznikov said that "the Ukrainian armed forces are fully prepared to retaliate and will not surrender Ukrainian territory" as fears of a Russian invasion grow among the country's international allies.
In 2014, Reznikov said Ukrainians "were not psychologically ready to resist someone they sat at the same table with yesterday", but "the situation is completely different" now. This was the year in which Russia annexed the southern Crimean peninsula of Ukraine and a clash broke out between pro-Russian separatists and Ukrainian forces in eastern Ukraine.
The Defense Minister added that Ukraine has the most powerful army in the last 15 years.
Reznikov added that the country was also strengthened by the "unprecedented support" it received from international partners, describing it as the largest since the country's independence.
He strongly criticized Moscow's claims that "Ukraine is planning to attack Russia", calling them "absurd".
"We are not going to attack anyone, but we are doing everything to strengthen our defense and eliminate the possibility of escalation," Reznikov said. Ukraine plans to "follow a political and diplomatic path" to regain the temporarily occupied territories, he added.
He urged Ukrainians to "remain calm" in the face of growing warnings of an impending Russian invasion, saying calm was "the main weapon that can provide us with a solid base for defense."
Source: ΑΠΕ-ΜΠΕ and CNN Greece