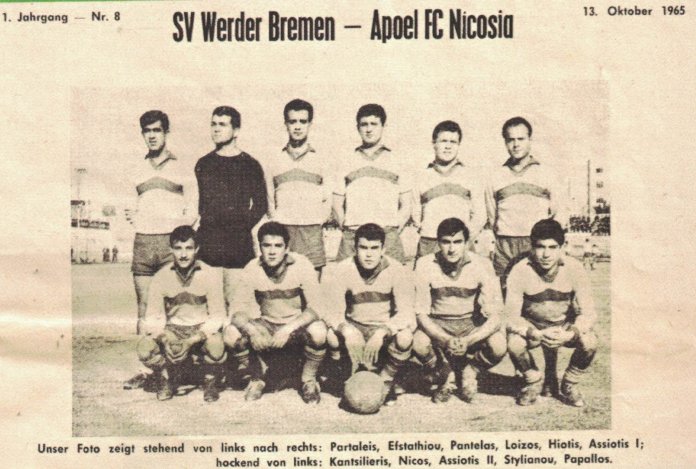 Huge sadness in the ranks of APOEL after the death of Loizos Loukas who was a football player of the blue and yellows.
The post of APOEL: "The company APOEL FOOTBALL (PUBLIC) LTD expresses its heartfelt condolences to the family of Loizos Loukas who passed away today at the age of 83. Loizos Loukas was a football player and football curator of our team. May his memory live forever.
At the same time, the colleague, Savvas Kosiaris, posted the following: "One of the old great figures of APOEL football passed away today at the age of 83. This is the defender Loizos Loukas who for a number of years also served as Football Superintendent, connecting his term with great success. He played for APOEL for ten years (from the period 1957-1958 to the period 1967-1968). He lifted in his hands the trophy of the championship 1964-1965 which put an end to a "drought" of titles that had lasted 12 years! In the period 1962-1963 he enjoyed winning the cup and participated in the historic matches with Jovik Lin of Norway who with two victories (6-0, 1-0) gave the first qualification of a Cypriot team in the next round of the European tournament. In 1965 he participated in the matches of the European Champions Cup with Werder Bremen in which the team of APOEL was defeated with the same score (0-5) in both matches. The photo (central) is taken from the cover of the magazine published by Werder Bremen for the specific matches with the names of all APOEL players.
The funeral of Loizos Loukas will take place on Friday (February 11) at 2 p.m. from the Holy Temple of Constantine and Helen ".
Like this:
Like Loading …