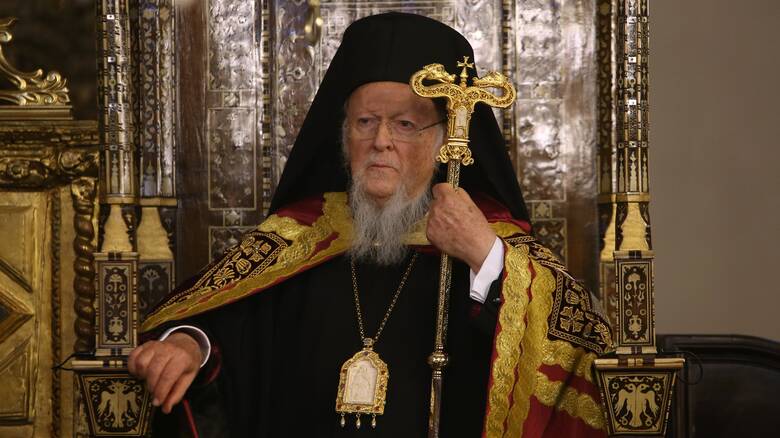 The Ecumenical Patriarch Bartholomew arrived in Cyprus to give his final eulogy to the Archbishop of Cyprus Chrysostomos B
Download the CYPRUS TIMES APP! HERE for Android and HERE for iOS
The Patriarch Bartholomew arrived at 10:45 at the old Larnaca airport on a chartered jet from Istanbul via Kos and departed for Nicosia where he will attend the exodus of the blessed Archbishop of Nea Justiniana and All Cyprus Chrysostomos II, which will be held at the Cathedral of the Apostle Barnabas.
LIVE the exodus procession: Cyprus bids farewell to its ecclesiastical leader (pics-video)
The Ecumenical Patriarch was received by the Observer of the Archbishopric Throne, Metropolitan Paphos George, the Chief Secretary of the Holy Synod of the Church of Cyprus George Christodoulou and the Minister of Foreign Affairs Ioannis Kasoulidis.
Historical and with significant messages the descent of of Ecumenical Patriarch Bartholomew in Cyprus, 400 years after the last visit of an Ecumenical Patriarch to the island.
Both due to the arrival of the Ecumenical Patriarch and the President of the Hellenic Republic and other officials to attend the funeral of the Archbishop of Cyprus, draconian security measures were put into effect by the Police, which prepared a special action plan and operates a Crisis Management Center, takes traffic and security measures, while in various places technology will be used logical means.