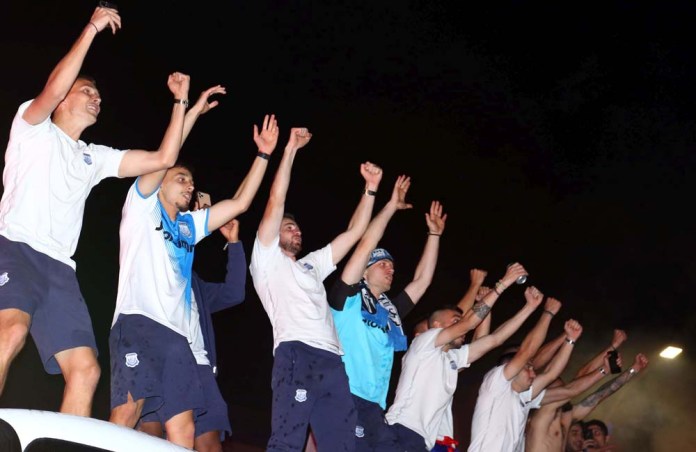 Since he previously won three championships (all of his, that is) in a period of 15 years (1991, 1994, 2006), it was a long wait for Apollon in the 16 years it took him to return to the top of Cypriot football.
After much effort and many failed attempts, especially in recent years, the blue and whites made their dream come true and were crowned champions for the fourth time in their history.
The 16 years that took them to succeed, are the fifth biggest return of a champion in the history of Cypriot football. The first is owned by… fellow citizen, AEL, who in 2012 won the title after 44 years.
The second was by Pezoporikos, who was crowned only two-time champion, but his two trophies came at a distance of 34 years (1954 – 1988).
Next in the list is Anorthosis with 32 years (1963-1995) and fourth is the EPA with 24 years (1946 – 1970), with the 16 years of Apollo being in the fifth position.
1) ΑΕΛ 44 (1968 & # 8211; 2012)
2) Pezoporikos 34 (1954 & # 8211; 1988)
3) Anorthosis 32 (1963 & # 8211; 1995)
4) ΕΠΑ 24 (1946 & # 8211; 1970)
5) Απόλλων 16 (2006 & # 8211; 2022)
6) ΑΠΟΕΛ 13 (1952 & # 8211; 1965)
7) Ομόνοια 11 (2010 & # 8211; 2021)
8) ΑΕΛ 12 (1956 & # 8211; 1968)
9) Ομόνοια 8 (1993 & # 8211; 2001)
9) ΑΠΟΕΛ 8 (1965 & # 8211; 1973)
* did not run in 1959, stopped in 1964
Like this:
Like Loading …