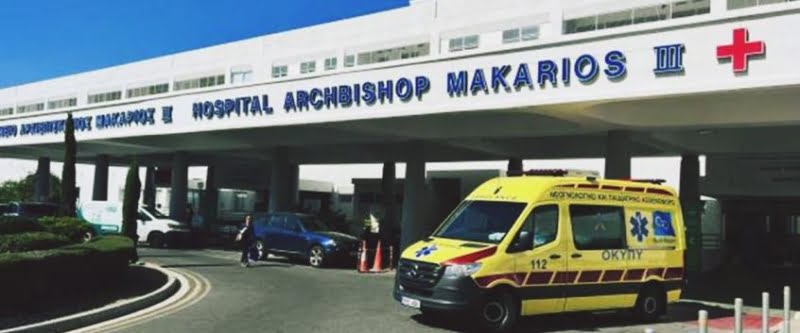 The parents of the four-year-old girl who is hospitalized in the Intensive Care Unit of the Makarios Hospital, after being infected with streptococcus type A, were found to be positive for the coronavirus, while at the same time the major operation to transport her to Israel is underway.
< p>According to the press representative of the Ministry of Health, Konstantinos Athanasiou, the child's parents, in the early afternoon, proceeded with a rapid detection test with a positive result and therefore will not be able to accompany her abroad.
The child will be accompanied by another person from his family environment.
It is noted that earlier in her statements the general director of the Ministry of Health, Christina Giannaki, said that in the afternoon a large flight is expected to arrive at Larnaca airport, coming from the university clinic in Israel, with a special extracorporeal circulation machine. Among the five-member team coming from abroad will be a pediatric surgeon who is familiar with the machine.
In addition, the deputy director of the hospital and a nurse, who is also familiar with the machine, as well as a technician, are coming to Cyprus to set up the machine for the child and pave the way for his transport to Israel. As indicated by Ms. Giannaki, this is one of the largest operations set up by the Ministry of Health, with the aim of saving the child.
It is recalled that the four-year-old was diagnosed with the flu last Wednesday and, on the instructions of the attending pediatrician, she was receiving medication. However, her health condition worsened as the days passed, with the result that on Sunday it was deemed necessary to transfer him to the Makarios Hospital, where he was diagnosed positive in a strep test and due to the criticality of the situation, he was intubated.
In in between, the officials from the Ministry of Health, but also from the medical community emphasize that cases of infections concerning the respiratory system had been observed in previous periods in Cyprus. In fact, as stated in her statements by Dr. Maria Koliou, last summer there was a death of a child who had suffered from a severe respiratory infection. What is different in this particular case is the global alarm that has been raised due to the rise in the incidence of streptococcal type A infections in Britain.
Mihalis Hatzipantela, in the past period, had held a meeting at the Ministry of Health with all the authorities, to study the next steps and for this purpose it was decided to strengthen Cyprus with a strep test, while the pediatricians have received relevant instructions to deal with the situation.