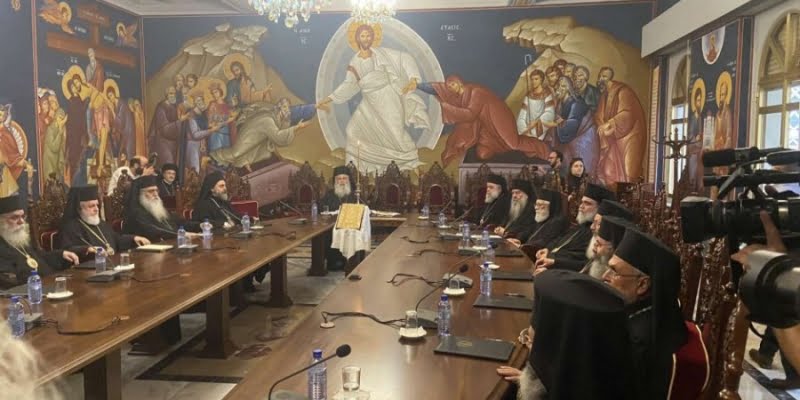 The Holy Synod convenes at ten o'clock in the morning for the Archbishop elections.
Today ends the timetable of the government printing office for the delivery of the ballot so that the printing process can begin.< /p>
During the session, according to information, there will be a review of the preparation of the elections and procedural problems that have arisen will be raised.
The Metropolitan of Limassol Athanasios will be absent from the Session. who has been diagnosed with coronavirus on Friday, but it is expected that he will participate with the help of technology, remotely.
This Metropolitan is supported by Celestina for Archbishop
The participation of the Metropolitan of Limassol is online at the Holy Synod due to coronavirus
Matr. Pafos: Foreigners are having a huge number of children and will displace us
Source: RIK