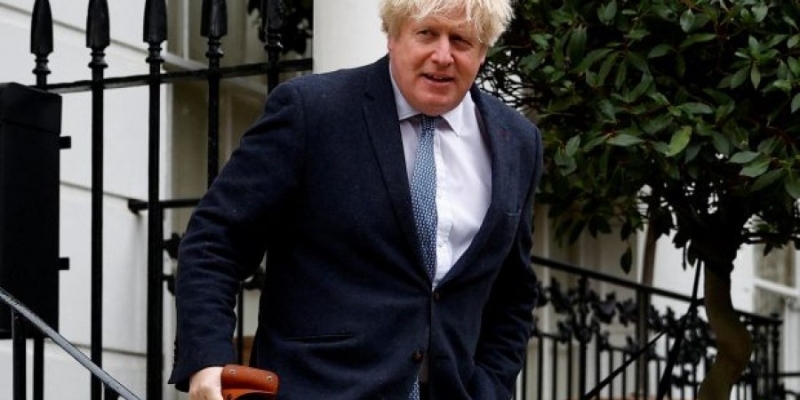 For over three hours the House of Commons Immunity Committee this afternoon questioned Boris Johnson about whether he was telling the truth in parliament in December 2021 when he claimed he did not know that the so-called "corona parties" ; of Downing Street, carried out in the midst of a pandemic, were "breaking the rules" which his government had imposed.
The former Prime Minister of Britain repeated once again that everything he did he did in good faith. "I am here to say with my hand on my heart that I did not lie to Parliament. The statements were made in good faith and on the basis of what I honestly knew and believed at the time," said Boris Johnson. In fact, as she emphatically pointed out, if she believed that the gatherings in Downing Street were illegal, she would not have allowed the official photographer in the Prime Minister's Office to take pictures.
For her part, the chair of the Committee, a Labor MP , Harriet Harman, pointed out that misrepresentation of parliament hinders the proper functioning of democracy and institutions, as it erodes trust between members of parliament and citizens. "Without this trust, the whole of parliamentary democracy is undermined," Ms. Harman pointedly noted.
The Commission's decision is expected in the coming weeks. There are three possible scenarios for the next day:
1. If the Commission decides that Boris Johnson was not in contempt of Parliament, even if some of his statements misled it, as he has already admitted , will not impose any penalty on him, so the case stops here.
2. If the Commission finds that Boris Johnson was in contempt of Parliament, it will have to consider how serious that contempt was. That is, if he did it unintentionally, recklessly or deliberately. Depending on the final verdict, the Commission has the option of asking the former prime minister to apologize in writing, apologize in person in the House of Commons or even refer his case to the House of Commons with the question of suspension of his parliamentary duties .
3. If the Plenary ultimately imposes a penalty of suspending his parliamentary duties for 10 or more days, then the so-called "revocation request" of his headquarters. In that case, the registered voters of his constituency will be asked to decide whether they still want to be represented by Boris Johnson. If 10% of those voters sign the 'recall petition', Boris Johnson loses his seat and by-elections are called to elect a new MP. It is worth noting that the regulation allows Boris Johnson to be a candidate again to claim his seat.
Source: APE-MPE