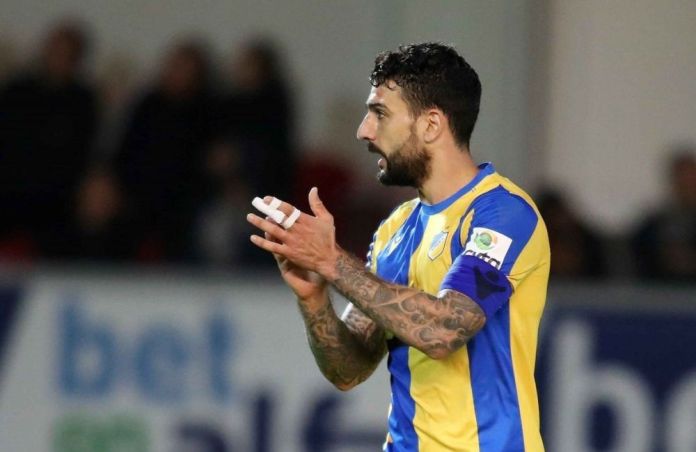 Giorgos Merkis mentioned in his interview on Cablenet's "Xoris VAR" show about his transfer to APOEL.
The former footballer first talked about his top moment with Apollon (read HERE ) which as he said made many believe in him. Characteristically, he noted that that was the time when Omonia was also gathering good things (s.s. Miltiadis Neophytou era) and many were afraid that it would leave.
He gave the above example to clarify that he did not leave for the money from Apollon for APOEL, noting that he left the Blues for a fight that existed. In fact, he pointed out that if they were calmer, he would never leave Apollo and now he would give an interview about what he only went through with the Limassol team.
Then he talked about the difficult times he went through but also his own people, family and friends, from the reactions that existed. Among other things, he said that his father was forced to leave Limassol and go to the village for a while, since he could not listen, when he was eager, to what was being said about his son.
He also spoke about the fact that he felt a little strange in the first games with the APOEL jersey. As he mentioned, there were fans of the blue and yellows who insulted him in a match of Tsireio, but he stressed that he was stubborn to gain the trust of the people and he succeeded. "I had to do the feat, to beat APOELista. In the first match, there was a portion of fans who mocked and insulted me. I made a great effort to gain the respect of the people of APOEL ".
Like this:
Like Loading …