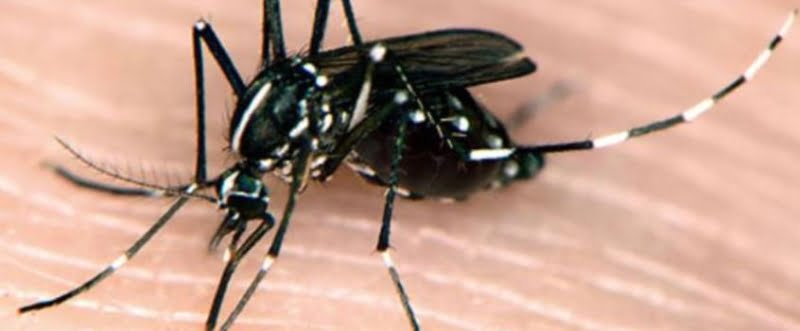 Although there is no cause for concern from the appearance of the Aedes albopictus mosquito (Asian tiger mosquito) in Limassol, as the infectious diseases it can transmit do not exist in our country, the Ministry of Health, Local Authorities and TEPAK have decided taking measures to limit the problem.
This was stated by Mayor Nikos Nicolaidis in his statements, after the meeting of the authorities of the Municipality of Limassol and Mesa Geitonia, with the Deputy Head of the Ministry of Health  Herodotos Herodotou and the head of the Ecotoxicology research group at the Department of Environmental Science and Technology of TEPAK, Marlene Vasquez.
It is recalled that the tiger mosquito was detected in the area of ​​Agios Ioannis, in the Municipality of Limassol and in the area of ​​Apostolos Andreas, in the Municipality of Mesa Geitonia.
According to Mr. Nikolaidis, during the meeting it was decided to inform the public by letters or sms and the creation of crews by all involved, which will visit premises where there are reports of the appearance of the specific type of mosquito.
"Where there is information, traps will be placed to confirm the presence of these mosquitoes and the information process will begin," he said and added that where mosquito breeding sites are found, spraying will be done.
He invited the citizens. of all the Municipalities of Greater Limassol, due to the recent rains, to empty any containers, boxes, flower pots and other objects that can retain water, in order to prevent the hatching and spread of this specific type of mosquito.
Meanwhile, to a question from the KYPE, a representative of the Bases stated that, despite the continuous monitoring carried out by the competent services, no Aedes albopictus and  Aedes aegypti mosquitoes have been recorded in the areas under their ownership.
However, he noted, this is a matter of time and will depend on how successful the treatment of the problem will be in the areas where the two mosquito species have already been identified, in the Republic of Cyprus.
He also noted that , these mosquitoes cannot fly long distances, but can be easily transported, for example, by vehicles, while they are easily adapted to urban areas and their bites, which are aggressive and annoying, are usually recorded during the day and in the lower half of the human body.
 The results of the episodes were awaited-The tests of the 44-year-old were not sent
React to the control Mr he was swearing at the police-Chiropedes to a 27-year-old
Pistol, silencer and bullets were found in an open area in Nicosia