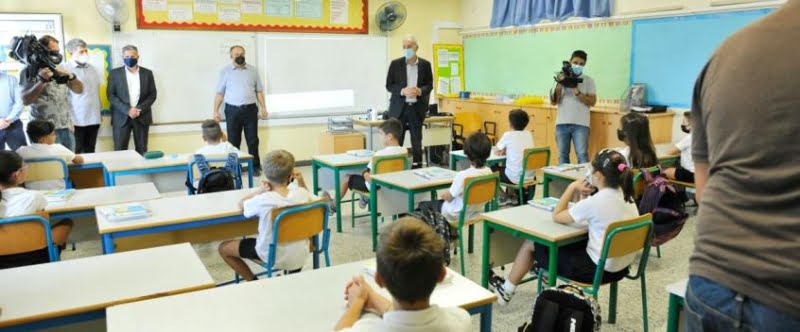 The Ministry of Education raises the gauntlet and responds to what KYSOA attributes to it, regarding the case of the eight-year-old student and her referral to a special unit, with the Ministry listing the reasons that led to this in the specific decision.
As stated in a relevant announcement, with regard to publications that refer to a "complaint by the Cyprus Confederation of Organizations of the Disabled – KYSOA", regarding the case of a student for whom it incorrectly refers to exclusion, the Ministry of Education, Sports and Youth (YPAN) clarifies the following :
-The student, as mentioned in the publications, attends the 2nd grade of Makedonitissa B΄ Primary School.
-During the 2021-2022 school year, she was evaluated and received decision by the Provincial Committee for Special Education and Education (E.E.E.A.E.) to change the study framework to a Special Unit.
-The parents appealed and in January 2022, the Central Committee for Special Education and Education (K.E.E.A.E.), decided that the student should continue her studies in a general class on a trial basis and undergo a re-evaluation in May 2022.
-In May 2022, a re-evaluation took place and all the experts recommended that the student attend a Special Unit. This was followed by a decision of the E.E.E.A.E. to change the study context.
-The parents filed an objection with the K.E.A.E.. The K.E.A.E., with its decision on October 21, 2022, rejected the objection and decided the child's study in Special Unit housed in the same school. According to the decision, the student will Greek and Mathematics are taught as part of the Special Unit and will be included in the general class in the rest of the courses. Therefore, in the announcement of KYSOA, a reference to exclusion is made incorrectly, since the student will continue her studies at the school of her community, without being excluded from the classroom environment.
– Since then, the parents, deprived the right to educate their child, keeping him at home, refusing to comply with the decision of K.E.E.A.E. The child was presented at school only on the days when there was some other activity (e.g. educational excursion, theater performance).
"The Ministry of Education, Sports and Youth wishes to encourage KYSOA and any other interested , before making public statements, to be properly informed about the real facts", the announcement concludes.