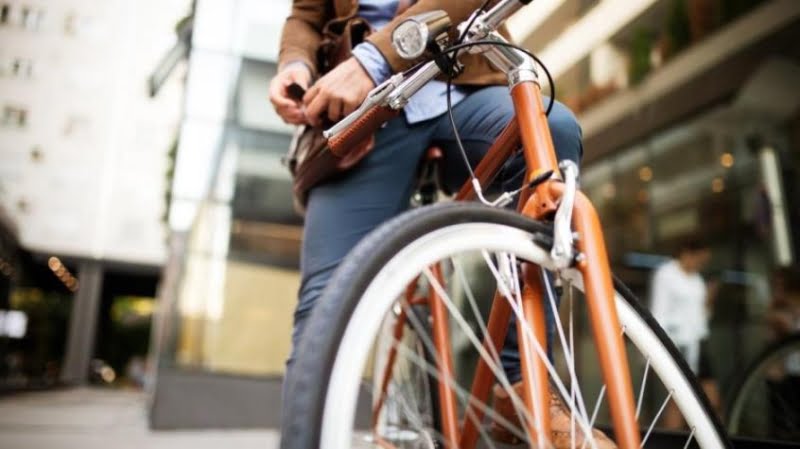 The Ministry of Transport, Communications and Works announces that, after the evaluation of the applications by the Deputy Ministry of Social Welfare, the applications shown in the list below have been pre-approved, for the applicants the who meet the socio-economic criteria as set out in the 2022 Bicycle Grant Scheme guide.
This list is published to make it easier for beneficiaries to start shopping for the bike they are going to buy. Please note that the last date for submitting proof of purchase of the bicycle is 10/11/2022. However, it is emphasized that the final approval of the applications is pending, with the verification of the identity details of the applicants, which is why applicants are urged to NOT proceed to purchase a bicycle until they have been sent a personal email with their approval.
Applicants whose application has been rejected have the right to appeal to the "Committee of Appeals of the Ministry of Transport, Communications and Works", in writing and by hand delivery, within 10 days of this announcement, i.e. until 7/11/2022 for an appeal in the decision of the Application Evaluation Committee.
City, Road and Mountain Bikes
No. Application
22010004

< td>

22010247

22010437

22010626

22010759

22010863

22010007< /p>

22010251

22010440

22010628

22010760

22010864< /p>

22010009

22010253

22010457

22010632

< td>

22010764

22010872

< p align="right">22010018

22010254

22010461

22010633

22010765

< p align="right">22010873

22010020

22010259

22010468

22010635< /p>

22010767

22010874

22010021

22010260

22010472

22010644

22010768

22010876

22010034

22010263

22010477

22010645

22010769

22010879

22010036

22010268

22010484

22010647

22010770< /p>

22010887

22010049

22010271

22010485

< td>

22010648

22010771

22010889

22010054

22010274

22010486

22010650

< p align="right">22010772

22010891

22010057

22010276

22010487< /p>

22010652

22010775

22010892

22010062

22010288

22010501

22010656

22010780

22010894

22010079

22010291

22010503

22010661

22010781

22010899

22010080

22010301

22010505

22010666< /p>

22010783

22010901

22010083

22010306

22010507

22010667

22010785< /p>

22010902

22010084

22010333

22010512

22010670

22010786

22010903

22010087

22010337

22010515

22010673

< p align="right">22010787

22010905

22010093

22010340

22010516

< /td>

22010677

22010796

22010907

22010095

22010343

22010520

22010679

22010797

22010908

22010098

22010345

22010523

22010683

22010805

22010911

22010106

22010346

22010524

22010686< /p>

22010806

22010914

22010113

22010352

22010525

22010687

22010807

22010916

22010117

22010354

22010526

< p align="right">22010689

22010808

22010919

22010122

22010355

< /td>

22010535

22010693

22010810

22010920

22010126

22010358

22010539

22010694

22010812

22010923

22010129

22010364

22010551

22010696

22010813

22010931

22010130

22010371

22010554

22010706

22010814

22010932

22010132

22010373

22010557

22010708

22010816

22010935

< /tr>

22010146

22010374

< p align="right">22010559

22010710

22010818

22010936

22010154

< /td>

22010375

22010563

22010711

22010820

22010938< /p>

22010158

22010376

22010564

22010712

22010822

22010940

22010164

22010380

22010565

22010714

22010823

22010941< /p>

22010190

22010382

22010570

22010715

22010824

22010947

22010192

22010386

22010574

22010718

22010825

22010948

22010194

22010387

22010577

22010726

22010827

22010951

22010207

22010388

22010582

22010732

22010828

< td>

22010954

22010209

< p align="right">22010396

22010584

22010733

22010829

22010956

22010211

22010402

22010590

22010737

22010831< /p>

22010959

22010226

22010405

22010591

22010738

22010835

22010960

22010228

22010407

22010592

22010743

22010839

22010962

22010229

22010410

22010595

22010744

22010842

22010966

22010231

22010415

22010599

22010745

< td>

22010845

22010968

< p align="right">22010232

22010416

22010601

22010747

22010846

< p align="right">22010971

22010233

22010418

22010607

22010748< /p>

22010848

22010972

22010236

22010424

22010608

22010749

22010849

22010974

22010237

22010426

22010609

22010751

22010851

22010978

22010243

22010427

22010614

22010752

22010854

22010982

22010244

22010428

22010618

< td>

22010754

22010860

22010984

22010246

22010434

22010621

22010756

< p align="right">22010862
< p>Disabled bicycles
No. Application
22020001

< td>

22020037

22020003

< p align="center">22020038

22020004

22020041

22020007

22020044

22020008

22020056

22020009

22020061

22020010

< /td>

22020062

22020011

22020063

22020012

22020065

22020014

22020066

22020015

22020069

22020018

22020073

22020020

22020077

22020021

22020079

22020027

22020080

22020028

22020092

< /tr>

22020029

22020098

22020032

22020107

22020034

22020109

22020035

22020110