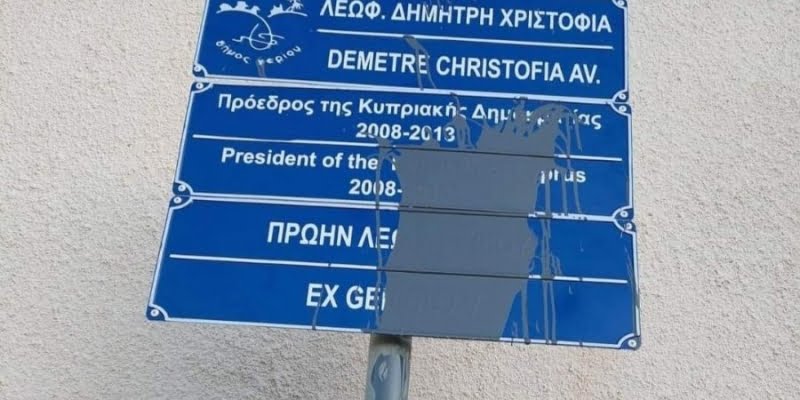 Unknown persons vandalized the sign of Dimitris Christofias Avenue in Geri in Nicosia.
It is noted that in the evening the ceremony of renaming Geri Avenue to Dimitris Christofias Avenue took place.
The ceremony took place on Wednesday, December 28 with speakers Neophytos Papalazarou, Mayor of Geri, Andreas Vyra, President of the Union of Municipalities, Mayor of Larnaca and Stefanos Stefanou, General Secretary of AKEL Central Committee.
See the photo: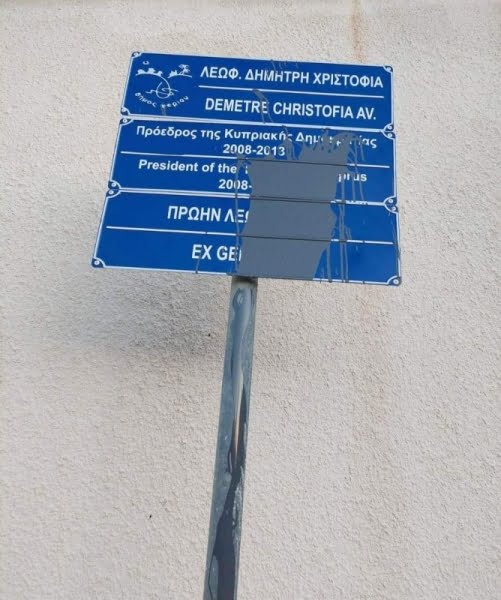 * Photo by Petros Cleanthus
Also read: Imposed the t/k party CTP Niazi in AKEL? -Answer of A. Kyprianou to Sener