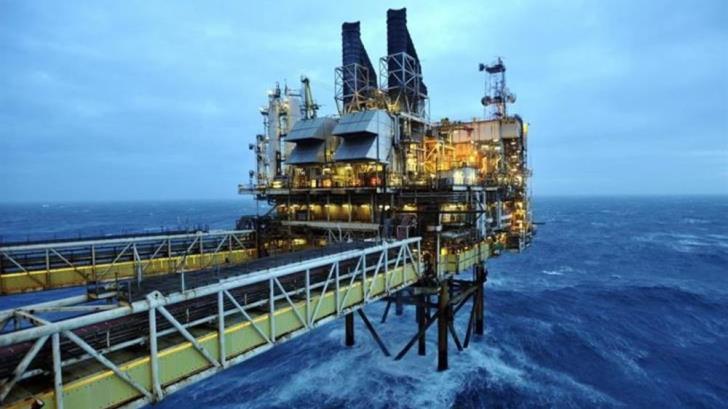 By Harry Floudopoulos
The hydrocarbon explorations in the two marine plots south and west of Crete are leading to an indefinite freeze, as according to information, the consortium of Total, ExxonMobil and ELPE decided not to carry out seismic recordings this year, as foreseen in the contract. Specifically, the consortium submitted to the Hellenic Hydrocarbon Management Company its work plan which does not include conducting seismic surveys in Crete, during the disputed period of this winter.
READ ALSO: The Cyprus EEZ is full of drills
According to the initial planning of the consortium, the seismic surveys in Crete were to be carried out in the first window of opportunity, ie in the two months January-February 2022.
It is noted that the consortium, under the concession agreement, must conduct seismic surveys within three years of signing the contract, in 2019. That is, seismic surveys should begin by October 2022.
However, as the relevant activities are chosen to take place from November to April, in order not to disturb the mammalian reproduction, it is clear that the decision not to carry out the seismic recordings this winter is essentially equivalent to an early end for the research activities in the area.
In order for there to be a different development, either the consortium must revise its work plan, or the EDC must extend the time of fulfillment of the contractual obligation. However, according to competent sources, the consortium has not submitted a request for an extension.
In any case, the decision of the consortium should not come as a surprise, given the international scene that has been formed around the exploration and exploitation of hydrocarbons, but also the decisions for rapid decarbonization of the energy system of our country. In fact, in the past, there have been statements by government officials, which reflected the climate of skepticism towards the exploration and extraction of hydrocarbons.
Internationally, however, companies are turning to more mature and advanced deposits, as did France Total, which recently acquired a large number of deposits in Iraq, where mining is easier and cheaper, and the political risk is considered lower. , in the sense that there are no political or social reactions to mining.
In contrast to Greece, however, the two foreign companies of the consortium Total and ExxonMobil, appear more determined to proceed with the investigations in the maritime concessions of Cyprus, where they participate. This is because Cyprus has moved faster and made better use of the time when the international hydrocarbon market environment was positive. Thus, today there are available results of exploratory drilling, which make it possible for the country to proceed with the exploitation of the deposits that have been identified.
Finally, it is worth mentioning that according to recent statements by the CEO of EDEY A. Stefatou, there are solid indications that Greece – and in particular Crete – could host important gas fields.
Source: Capital.gr