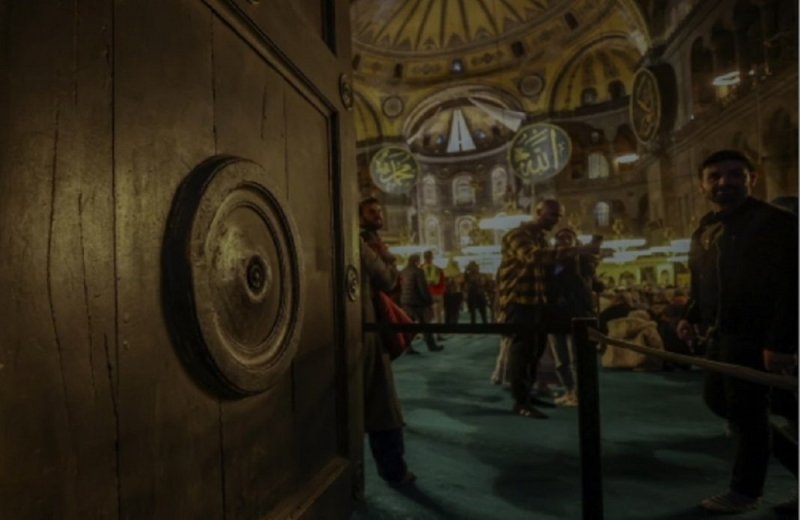 The Turkish media today project the image of the imperial gate where the destruction that had been caused to a part of the historic gate has been restored. But the uproar inside Turkey continues over the lack of care for this unique monument and the dangers posed by the doubling of the number of visitors inside Hagia Sophia.
There are many posts that state that the official explanation of the Directorate of Public Benefit Institutions of Turkey that the damage is due to normal wear, is not convincing.
Many believe that the damage was intentional and that it was done by a carpentry tool.
Also many posts that question the ability of the Turkish authorities to do the right job of restoring historical monuments citing many examples of scandalous craftsmanship using modern materials such as plastic and aluminum.