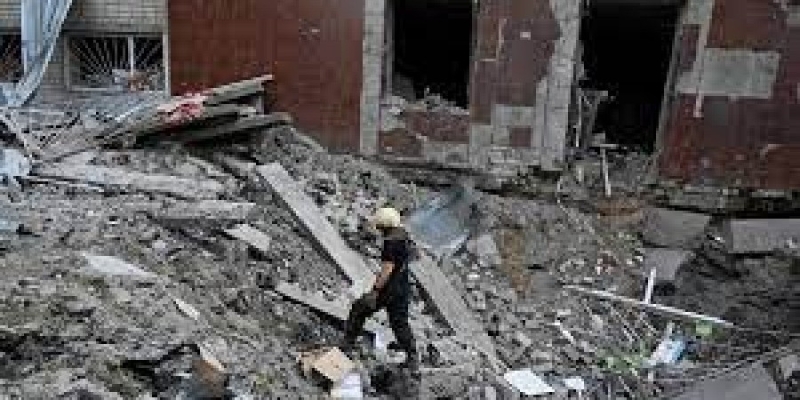 Three people were killed and at least 2 were injured after Russian forces struck a neighborhood of houses in the city of Kostiantynifka, in eastern Ukraine, the governor of the province announced today.
Pavlo Kirilenko said in a post on the Telegram messaging app that four apartment buildings and a hotel were damaged and that rescue crews and police officials had rushed to the scene to "carefully record another crime by the Russian occupation forces".
< p> Earlier today Kirilenko had stated that 4 people had been killed and at least 7 wounded by Russian strikes in the last 24 hours.
Ukrainian President Volodymyr Zelensky said yesterday, Friday, that the situation on the front remained "extremely acute" ?, particularly in Donetsk, eastern Ukraine, where Russia is stepping up its offensive amid its full-scale invasion that began last February.
P leader: RES-MPE