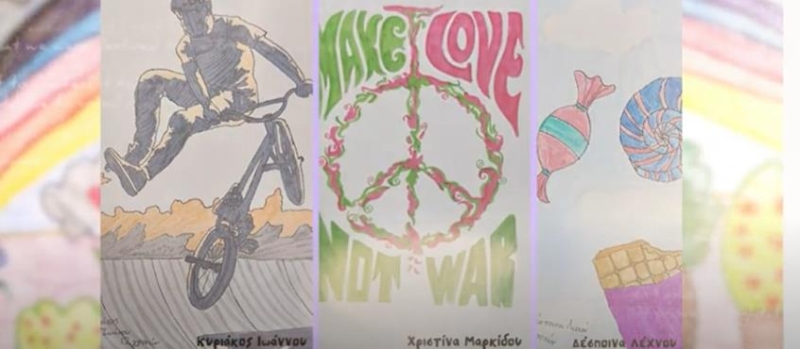 A video clip presented by the Office of the Commissioner for the Protection of Children's Rights aims to highlight, "what the world would be like if children voted", on the occasion of the pre-election period for the presidential elections. The video clip shows children's drawings, which reflect their dreams and needs, as stated in an announcement by the Commissioner's Office.
The aim of the action, as the Commissioner explains, is "to raise the awareness of the candidates of the presidential elections for the need to include in their political announcements and pre-election programs action plans and policies for children and their rights, as well as to raise the awareness of the voters in relation to with their choices against issues concerning the rights of the child", because, as he points out, children are absent from the ballot box, but they should not be absent from our decisions.
"The right to vote is not just another political right, but it is, par excellence, the means of expressing the citizen's voice. Children, due to their age, are a portion of citizens who are absent from this process," the Commissioner's announcement states, adding that the decisions made by elected representatives of citizens, which either directly or indirectly concern children, "are designed to the needs of adults and based on their own perception of what is "good for them".
It is noted that the song "Chromatista" with lyrics by Stavros Stavros, music by Andreas Lambros and interpretation by Kostas Hatzis, is once again a reminder, on the occasion of the 2023 presidential election, of what the world would be like if children voted. "We need to hear how they would like to be the world in which they live and which does not allow them to exercise their right to co-shape it," concludes the Commissioner.