What happened at the meeting of the company's major shareholder and president
"White smoke" came out of the Santi-Poulaidis meeting last Tuesday (28/03) with the two men reaching an initial agreement to start the change in the ownership regime of Anorthosis and for the current management to see the planning of the new of the year.
Diclides from Pullaidis
Specifically, Christos Pullaidis at yesterday's meeting confirmed once again the fact that the family wants to give him its share package, but this will be done under specific conditions. In addition to his financial demands, he threw on the "table" specific insurance policies in order for the team to get on the right track.
As a basic condition, Pullaidis requested that the potential shareholders present a financial consolidation plan, and ensure the group's liquidity. He therefore agreed with Andreas Santis to present his plan within the next period of time.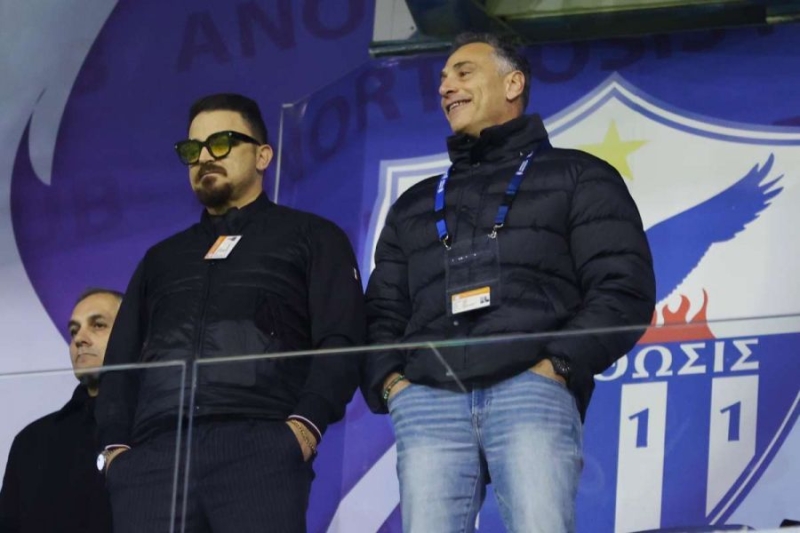 of and extra-administrative factors. In particular, the president of the company has already started contacts with prominent Anortho-Asians who want and can contribute to the team.
According to the report, the effort of Andreas Santis is to create a group of people who will buy the shares of Christos Pullaidis in an amount that will be defined in the next period.
In fact, Santis has already prepared his draft for the action plan, which he presented to people he wishes to join his council. The main goal of the same is the financial stability and security of Anorthosis so that the new year can be built on a solid foundation.
The role of the union
At the same time, however, an important role in developments in the property Anorthosis regime will also be played by the union. Christos Pullaidis has already requested a meeting with the president of the union, Evgenios Hambullas, in order to present him with the data and his decisions, as any change of ownership regime must have a "green light" from the union.
In essence, steps have been taken towards finding a solution to the ownership regime of Anorthosis, and in the near future developments are expected that will clarify the landscape and finally Santi's efforts will bear fruit.