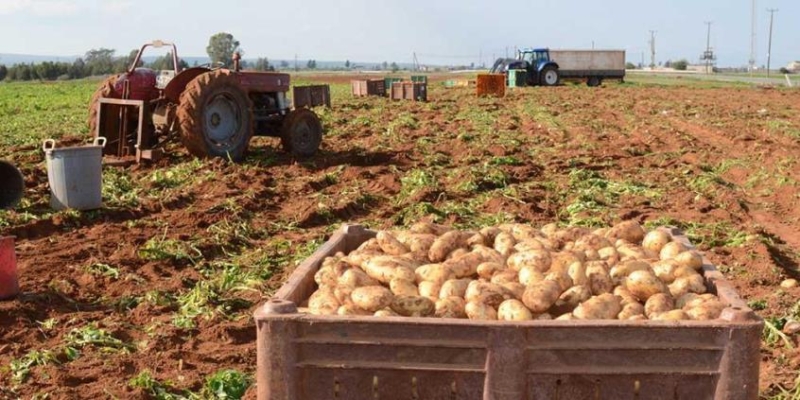 As of February 17th, applications are being accepted for the damage caused on February 9th by frost to potato plantations in the communities of Xylofagos, Ormidia, Xylotymvos and Pyla, in sections located north of the Larnaca-Agia Napa highway.
According to the Department of Agriculture, the Damage Declaration forms for the Revised National Framework can be found in the offices of the Provincial Agricultural Office of Larnaca, as well as in the subject section "Plans and Applications".
As stated, the owners, tenants or managers of the affected farms are requested to submit the properly completed Damage Declaration form no later than March 3, 2023 to the Larnaca Provincial Agricultural Office.
It is noted that in case the beneficiary, due to force majeure, is unable to submit the Damage Statement within the deadline, it can be submitted through a Representative and in exceptional cases by facsimile (FAX) or electronic mail (email). However, in these cases the original Damage Statement must be submitted as soon as possible to be considered valid.
In the relevant form, it is noted, the details of the parcel (as shown in the Hectare Subsidy Declaration) must be clearly stated ) and the details of the crop (species, variety, number of trees and area per variety) that has been affected. The form must be accompanied by a copy of the Application for Hectare Subsidies to KOAP for 2022. 2019), "in all cases of crops for which the submission of a Crop Declaration is foreseen, this should already have been submitted by those affected".
According to the same law, the right to aid is granted to an agricultural holding manager, who has paid in advance his annual contribution, before the occurrence of any damage, it concludes.