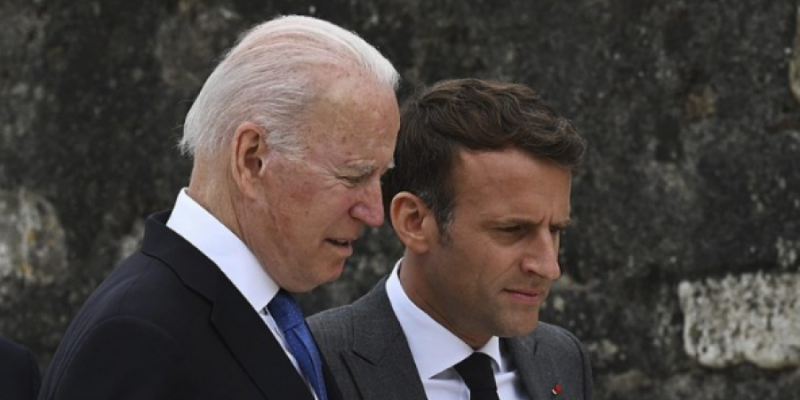 The Russian invasion of Ukraine, the role of China and the tension in Taiwan, as well as hostilities in Sudan, were the topics that dominated today's telephone conversation between US President Joe Biden and of his French counterpart, Emmanuel Macron.
«At a time when Ukraine is still a victim of Russian aggression, the two presidents exchanged views on recent developments on the battlefield, as well as on the provided support to the Ukrainian armed forces. They reaffirmed their determination to continue this support in the long term, the French presidency said in a statement.
Biden and Macron agreed that it is important for China to contribute to ending the conflict in Ukraine, the same statement underlined.
p>
The French president briefed his American counterpart on the contacts he had during his recent trip to China, underlining the importance of maintaining peace and stability in the Taiwan Strait, the White House said in a statement.
The two leaders also discussed the chaotic situation in Sudan and did not hide their concern about the developments in the African country.
Source: APE-MPE