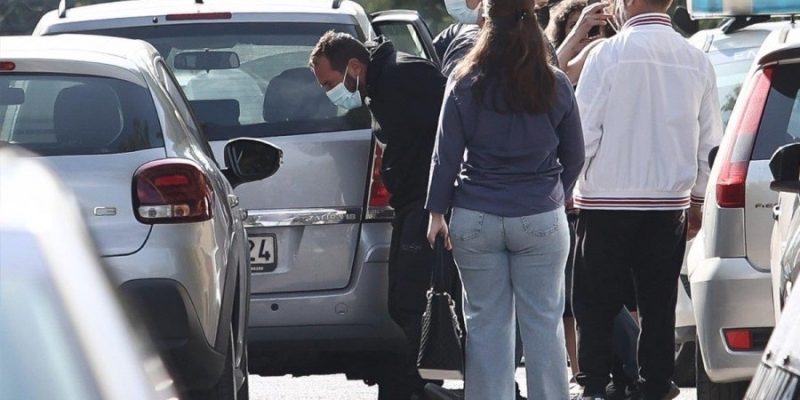 With a request that the ELAS psychologist who examines the 12-year-old from Colonos be called to testify to the investigator, in order to certify the reliability of the child who says that his mother is not involved, she made a supplementary apology the 37-year-old temporarily detained for pimping at the expense of her daughter.
The mother of the 12-year-old girl, who had been summoned to a supplementary statement by the investigator of the case, joined the investigative office at 09:00, while the procedure was completed at 14:00, when the accused was taken back to the prison where she has been held since last October.
According to information, during the supplementary apology, the 37-year-old received a series of questions after the new evidence available to the judicial officer, both from the apologies of new defendants identified by the little girl and from findings about communications involved.
The defendant's defense reportedly submitted requests to the judicial officer in order to have the ELAS psychologist and the child psychologist who is now monitoring the child be called to testify at the interrogation. The aim of the defendant, who from the beginning denies that she was involved in the prostitution of her child, is – according to information – to ascertain the credibility of the 12-year-old regarding her repeated claim that her mother was not involved in the case of the sexual of her abuse and exploitation.
In his statements, one of the defendant's advocates, Apostolos Lytras, stated: "The mother asked for an explanation on behalf of her child. How is it possible that people her daughter has named as having her&nbsp? abuse to be out of prison and she herself, when her 12-year-old daughter has not mentioned the slightest thing about her, to be in prison?».
Also read: Macron defends the reform of the pension system
Source: APE-MPE