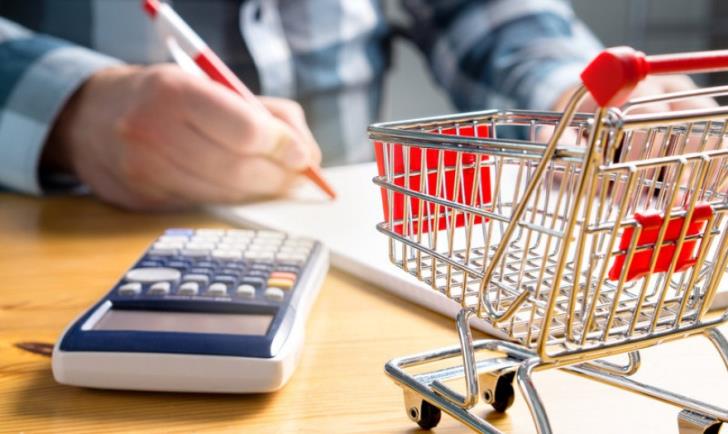 Theano Thiopoulou
The Eurozone average is based on the Commission's estimate for real GDP growth in Cyprus in 2022 and inflation is projected to be among the lowest, at 2.6%, among European countries.
Brussels revised upwards the forecast for inflation in the Eurozone for 2022 to 3.5% (from 2.2%) and downwards the forecasts for economic growth to 4% (compared to 4.3%) . "Energy prices will remain higher than expected, slowing down the economy for longer and causing inflationary pressures," the commission said.
READ ALSO: € 50 gains inflation from December income
For Cyprus, the Commission forecasts growth of 4.1% in 2022, which is expected to be based "mainly on domestic demand, and in particular on investments supported by the Recovery and Sustainability Plan, and a small contribution from net exports" . In 2023, growth in Cyprus is expected to moderate to 3.5%.
Regarding the increase in inflation due to high energy prices, the Commission notes that inflation (HICP) increased to 4.6% in the last quarter of 2021, increasing year-on-year inflation to 2.3% for 2021, compared to -1.1% in 2020. Inflation is expected to increase further by 2.6% in 2022, before "holding back" to 1.2% in 2023. The Commission also notes that, despite the large increase outbreaks in late 2021 and early 2022, the economic climate remained high between consumers and businesses, with real GDP growth expected to increase by 5.3% in 2021 on an annual basis.
Estimates for higher and lower performance
The country for which the Commission forecasts the highest growth in 2022 is Malta, with 6% and 5% in 2023. The forecast for lower GDP growth is for Belgium with 2.7% and 2.2%. in 2023, followed by Finland with 3%. Good performance in 2022 is forecast for Spain (5.6%), for Ireland and Portugal (5.5%), for Slovakia (5%) and for Greece (4.9%).
In relation to price increases in 2022, the highest inflation (6.7%) is expected to have Lithuania, followed by Slovakia with 6.4%, Estonia with 6.1% and Latvia with 5.9%. Malta is the country that is forecast, according to winter forecasts, to have the lowest inflation at 2.1%, followed by Portugal with 2.3%, Cyprus together with Finland are projected to have inflation of 2.6%. In Greece inflation is estimated at 3.1% in 2022 and in France at 2.8%.