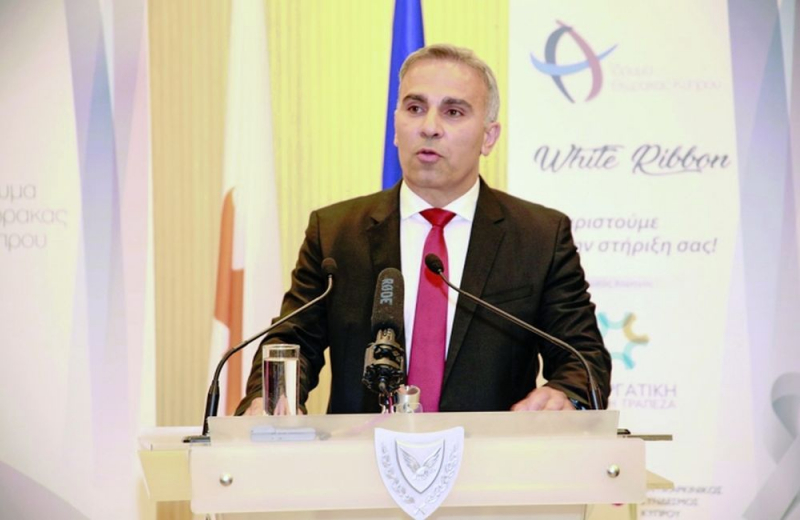 The COVID-19 disease will become endemic, when in Cyprus the daily cases and the hospitalizations will be significantly reduced, said in the "Morning Inspection" of Politis 107.6 and 97.6, Dr. Haris Armeftis, President of the Cyprus Pulmonary Society. To achieve this, the rate of vaccinations must be increased. In countries where deaths have fallen, there has been an increase in vaccinations, Dr. Armeftis added.
Asked why Cyprus is taking slow steps to relax restrictive measures, unlike other European countries, he said that our problem is hospitalization, as OKYPY hospitals do not only treat patients with COVID-19, especially in Intensive Care Units, where both patients of the disease and post-COVID are treated, as well as patients due to other diseases. If we open, he continued, there is a fear of increasing the need for beds, not only because of COVID, but they will affect other diseases as well. In countries that say they will relax, they will prioritize their absolute needs. If it does now, patients' lives may be in danger.
Mr. Armeftis also answered why there are increased deaths this year and especially the elderly, despite the fact that there is vaccination coverage.
Listen to the speech of Dr. Haris Armeftis in the "Morning Inspection" of Politis 107.6 and 97.6:
CITIZEN 107.6 · MORNING INSPECTION 04 – 02 – 2022 HARIS ARMEFTIS