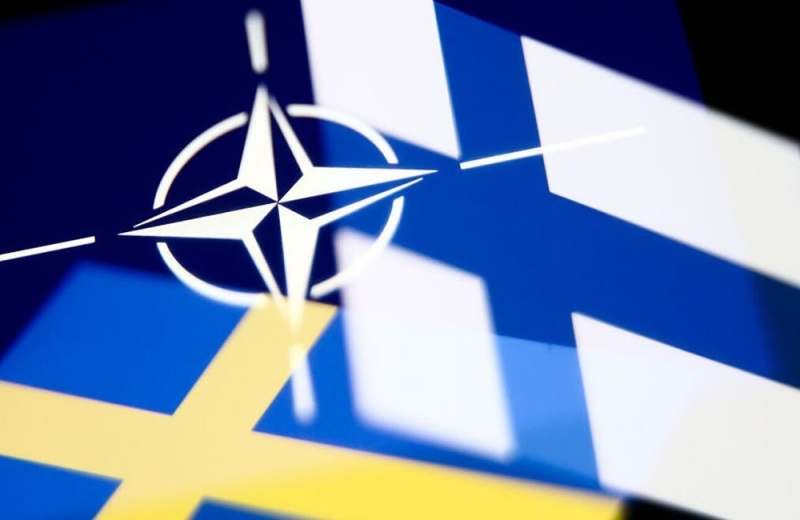 NATO's North Atlantic Council met on Tuesday at ambassadorial level, in order to consider the signing of the accession protocol of the two Nordic countries, as soon as possible.
All NATO member states are ready to welcome Finland and Sweden "with open arms", except Turkey, which yesterday insisted that accession processes could not start on Wednesday because its security concerns had not been answered. .
All Member States, with the exception of Turkey, are in favor of a concise accession process for the two Nordic countries, with a view to signing the Accession Protocol by mid-June, so that they can participate in the Summit as observers. NATO to meet in late June.
For that to happen, Turkey will have to sit down with the two countries and find a solution within two weeks.
Its concerns Ankara could be appeased by a statement from Sweden and Finland on a change of attitude towards the Syrian Kurds and the PKK, as well as the lifting of the arms embargo.
According to well-informed sources who spoke to APE-MPE, several NATO countries exercised on Tuesday and will continue to put pressure on & # 8216; Ankara to find a solution. However, everyone knows that this will depend on the intentions of Turkish President Recep Tayyip Erdogan, and whether he will ask for further compensation from other NATO countries or even the EU.
The more Turkey objects, the more Finland and Sweden's accession to the North Atlantic Alliance will be delayed, increasing their frustration and potential risks because they are not under the "shield" of Article 5 of the NATO Treaty. For this reason, many allied countries, including Norway, France, the United Kingdom and the United States, have already rushed to provide security guarantees to the two Nordic countries, as long as they remain in the NATO threshold.
Finland optimistic about solution
Convinced that an agreement will be reached with Turkey on the accession of Helsinki and Stockholm to NATO, Finnish President Sauli Niinisto said in a speech to the Swedish Parliament on Tuesday, in view of the formal submission of the applications for membership in the Alliance. Nordic countries on Wednesday.
"Statements from Turkey have changed very quickly and are becoming harsher in recent days. But I am confident that with the help of constructive talks, we will resolve the situation, "said Sauli Niinisto in a speech to the Swedish Parliament.
The Finnish president said he had a telephone conversation with Turkish counterpart Recep Tayyip Erdogan a month ago and the message he received then was that he supported the accession of Finland and Sweden to NATO.
"However, last week he said that & # 8216; is not in favor & # 8217 ;. This means that we must continue our discussions. "I'm optimistic," Saulie Niinisto said. overwhelming majority in the Finnish Parliament. p> Niinisto and Anderson on Thursday at the White House
US President Joe Biden will receive Finnish President Sauli Niinisto and Swedish Prime Minister Magdalena Anderson on Thursday to discuss "They will also discuss" European security, as well as strengthening our close cooperation on a number of global issues and support for Ukraine, "the White House said in a statement. of the White House Carin Jean-Pierre.
The announcement by the US presidency came shortly after Swedish Foreign Minister Anne Linde signed a request for Sweden to join NATO, and the Finnish parliament approved a request for the country to join NATO's military alliance.
At the same time, the German side is confident that the Turkish side's objections to the accession of Finland and Sweden will be overcome.
Germany expects quick accession
German Defense Minister Christine Lambrecht expects Turkey to finally agree to NATO enlargement with Sweden and Finland, while calling for serious consideration. # 8217; in view of the Turkish arguments.
"The accession of two such powerful EU member states to NATO will enrich the Alliance and I am absolutely convinced that Turkey can be convinced of that as well," Lambrecht said on the sidelines of the EU Defense Council. to be taken seriously & # 8217; Ankara's arguments and concerns have been raised. the invasion of northern Syria in 2019.
Equally confident that the rapid accession of Finland and Sweden will proceed, despite Turkish reservations, German Foreign Minister Analena Berbok also stressed that the Alliance would ensure the protection of the two countries in the process of ratification of the EU Protocol./p>
"I am sure that the two countries will join quickly, because everyone knows very well that this is a critical moment. "A historic moment, but in an extremely dramatic situation," Burbock said after a meeting with her Danish counterpart, Jeppe Kofont, in Berlin.
The German Foreign Minister also assured that both Germany and other countries are preparing an accelerated process of ratification of accession, in an effort to shorten the transition phase as much as possible. "If this phase lasts a little longer – because obviously it will not be just one day – then we will give all the necessary security guarantees," he clarified.
Regarding Turkey's stance, Analena Berbok said that "the allies were aware of the fact that there are still some issues on the Turkish side", but stressed that Finland and Sweden did not really want to join NATO. But they were pushed into the decision by the actions of Russian President Vladimir Putin.
"As Europeans and as democrats, we must stand by them at this time. At the same time, [with their inclusion], our security is strengthened. With their defense capabilities, the two countries will make NATO stronger. "Because of this common understanding, I am confident that accession will be swift," she said, reiterating that "the door is open" for her country.
Vladimir Putin's actions affect the situation "in every country", while specifically on the issue of energy he stated that "we must not allow Russia to take advantage of our dependence on Russian energy" and stressed that the German goal is imports from Russia to zero.