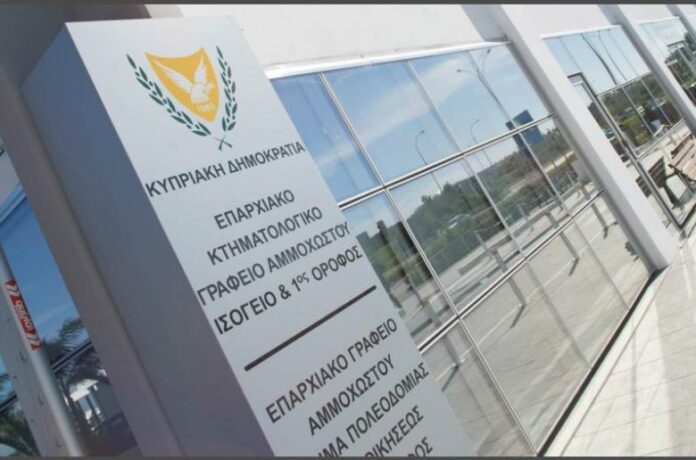 No file appears to be lost, but not tampered with eitherfrom the data of the Land Registry which received a cyber attack on March 8 and to date it has not yet worked normally, however, as everything indicates something like this will happen by April 5.
Speaking to Brief, the Director of the Lands Department, Elikkos Ilias, noted that the data that was attacked has been recovered without any problem, noting at the same time that "we are on the right track for the complete reopening of the Department".
Asked why the Land Registry Portal is not yet operational – while the files have been recovered – Mr. Ilias explained that the re-operation of the system will take place after first ensuring the security of the Portal in order not to allow the entry of new malicious software. According to Mr. Ilias, this is expected to happen by April 5 at the latest, when the Gate will be fully operational.
The message they received from the hackers
According to the Brief's information, the cyberattack became known to the Land Registry Department on the afternoon of March 8, after being informed by the private company that operates the portal.
In particular, according to the same information t a attackers sent a message through the website informing the authorities of the attack and asking them to proceed with ransom discussions,to unlock the files, with the Department immediately informing the Police and other agencies who handled the whole matter.
As conveyed by the authorities, the aim of the attack was to block files in order to ransom and not an attempt to delete or falsify records.
What services are offered
Specific operations are carried out in the Land Registry Offices of all Provinces, except Kyrenia , which will be added in the next few days.
Specifically, the legal acts concern only the acceptance of Declarations of Transfers, Mortgages and Encumbrancesand only for parcels/properties of the Province in which the legal practice.
The opening hours of acceptance at the Provincial Land Registry Offices are between 8 a.m. and 1:15 p.m. and for the acceptance of Declarations of Transfers and Mortgages, the existing procedure of appointments will be observed.
For the Provincial Land Office of Kyrenia, as well as for the acceptance/submission of applications, in addition to the above, a newer announcement will follow.< /p>
source: Offsite